Audio eyewear for a next-gen listening experience
---
Details
Scope
Shopify Development and Consultation
---
Aether Eyewear
Aether emerged from a vision shared by three specialists in product design, brand development, and creative direction. Identifying a gap in the global market, they set out to channel their expertise into pushing the boundaries of audio technology and high-end eyewear design.
---
The Brief
We were approached to build a custom e-commerce experience on Shopify, working to the provided design handover from the client and providing consultation during the process in the build up to the launch of this new audio eyewear brand.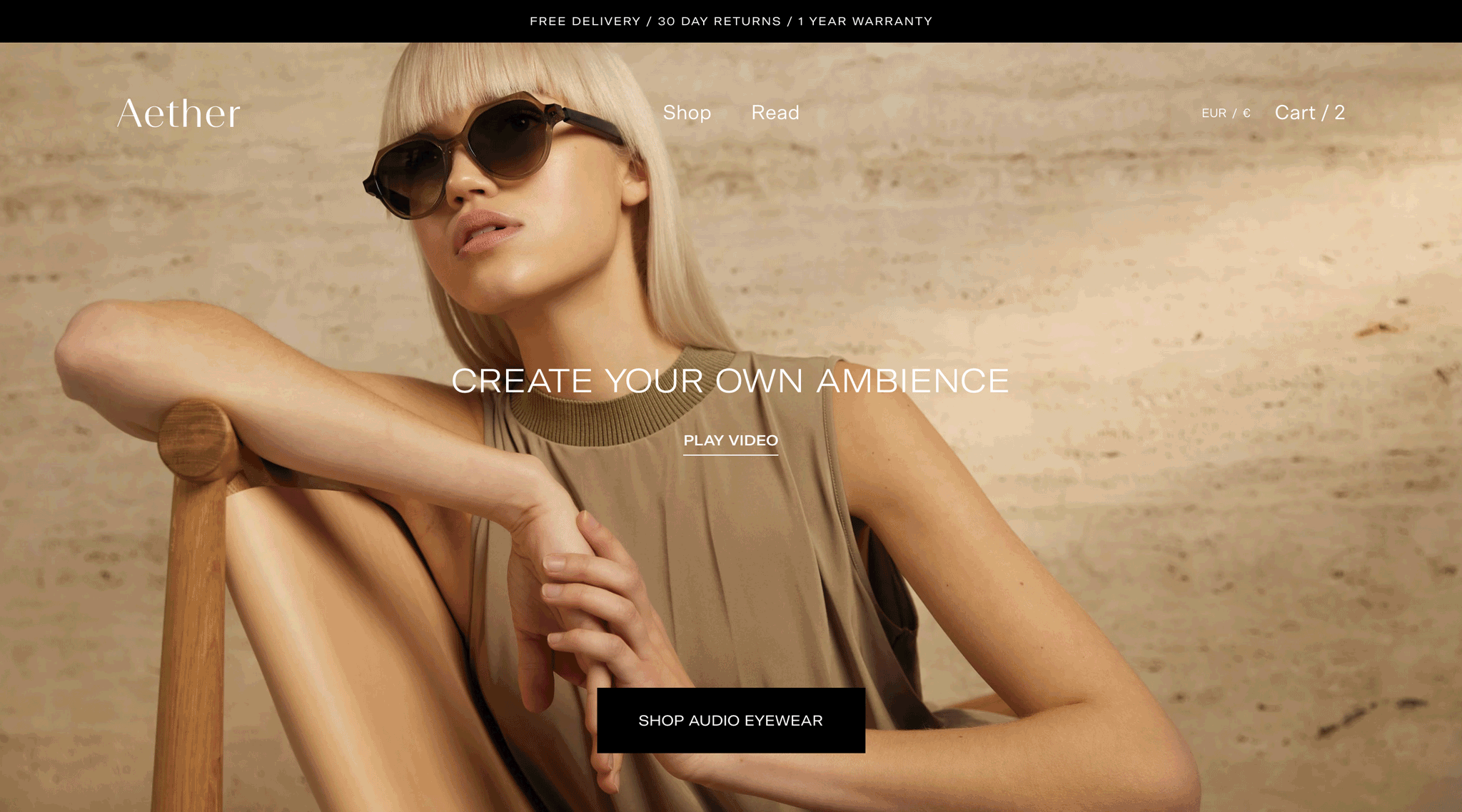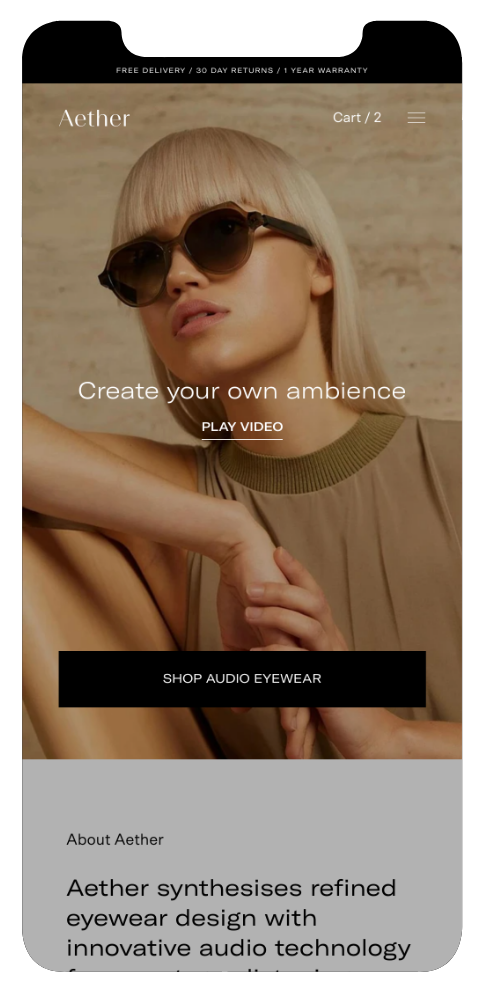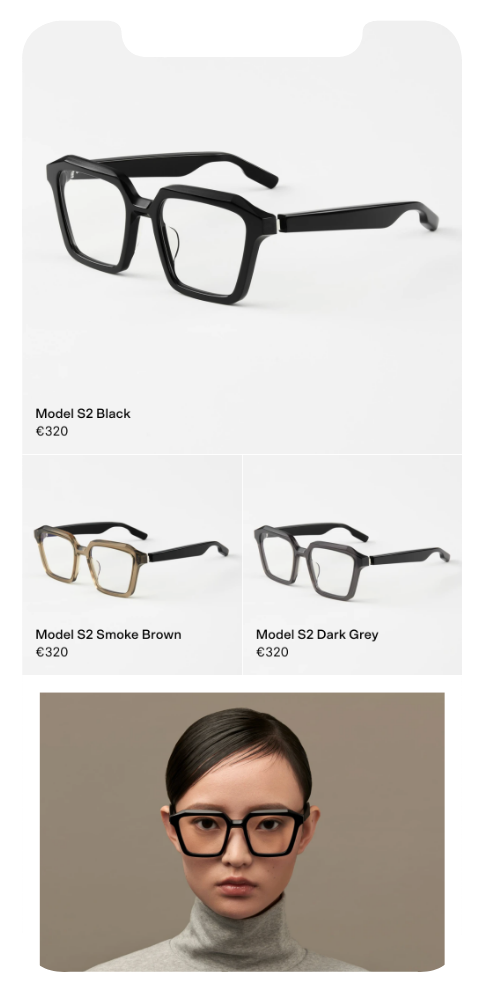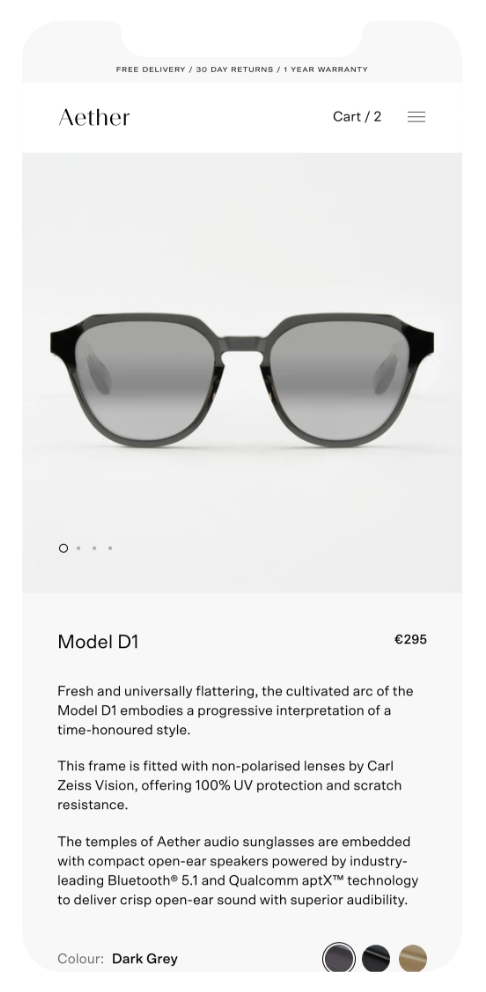 ---
Our Approach
Due to the nature of the product, there was a great focus on providing clear storytelling and product discovery information throughout the provided design handover. One of our main priorities was to deliver an adaptable and modular website – allowing the client flexibility to use a variety of content modules to easily create unique page layouts and immersive content throughout the website.