Telling the maker's story
---
Details
Scope
Digital Design, Shopify Development and Consultation
---
The Makers Guild
The Makers Guild is a select collection of rare and limited edition objects crafted by passionate creators from around the world. Whether vintage or modern, each tells the story of the maker who created it.
Founded by Deirdre Jordan, creative director of Troscan – she shares her love for things beautifully made and pieces she wants to live with. In doing this, she hopes to honour these makers, tells their stories, and, in some small way, help to sustain their craft.
---
The Brief
The Makers Guild enlisted our services to design and bring to life, an ecommerce store for their new homewares brand. Putting design heritage and makers at the forefront of the project was a core consideration for the client. Furthermore, a refined user-experience was required, to allow for immersive storytelling for both B2C and B2B.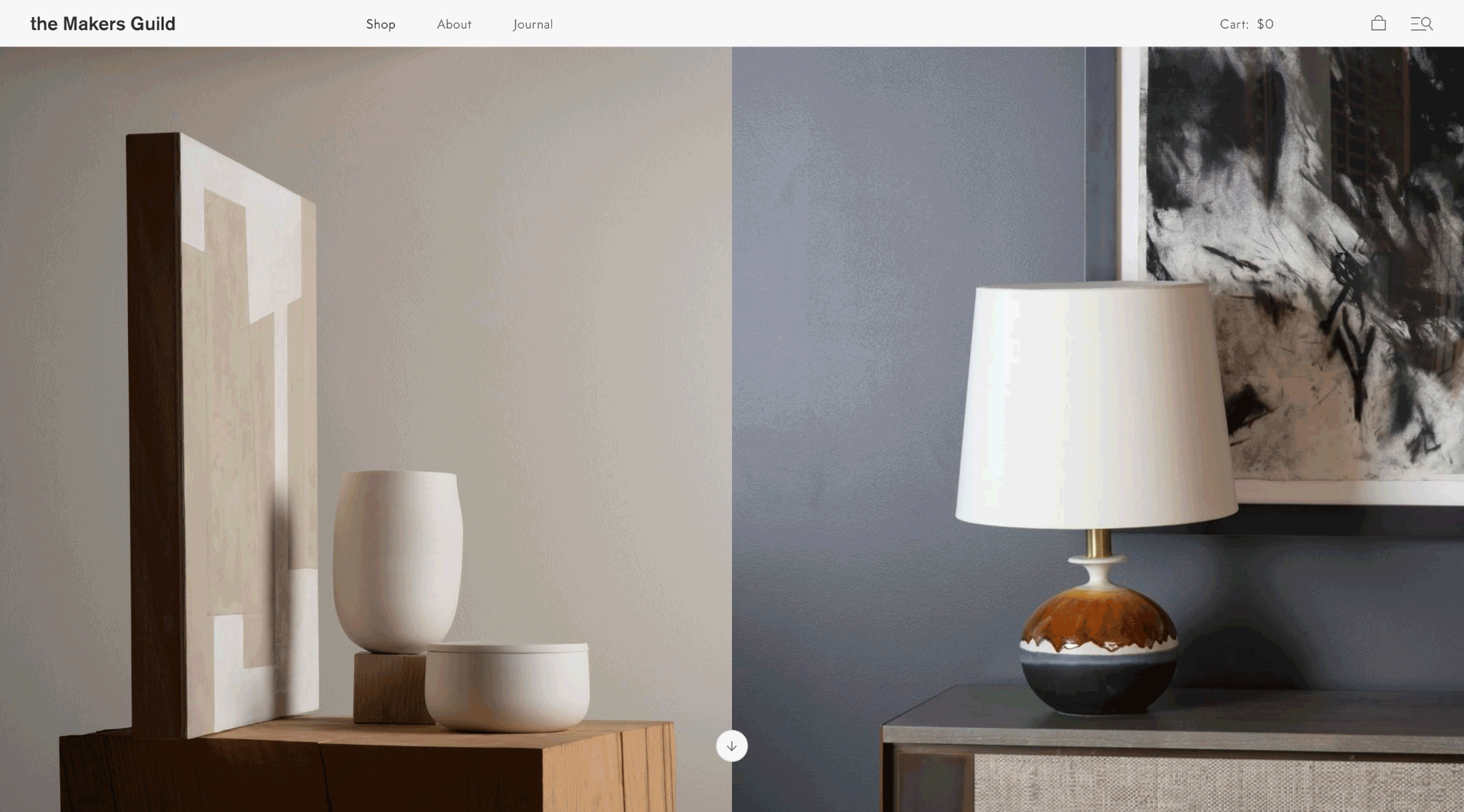 ---
The Approach
A user-experience that encapsulates the refined beauty of the products was paired with an engaging editorial element to the website, allowing the brand to delve into product storytelling and history. The overall ecommerce experience focuses on a paired back aesthetic, which puts rich product imagery at the forefront of the user's journey.