Moments of indulgence through permissible vices
---
Details
Scope
Digital Design, Shopify Development and Consultation
---
Session
In 2017, four friends found themselves, centered around a bong, deep in conversation. Why hadn't smoking accessories been given the same level of design attention as any other product?
The attitudes and perceptions around smoking were undoubtedly shifting, but the products used to enjoy them seemed deeply rooted in the counterculture of the past. It was there that they saw an opportunity to embrace evolving attitudes and challenge themselves to create products that felt more like home goods than something illicit.
---
The Brief
The team at Session were looking for an agency who could elevate their brand visually and enhance the overall effectiveness of their ecommerce experience. A natural fit from the beginning, we were tasked with building a fully custom Shopify store with focus on creating an adaptable and highly informative store for their customers.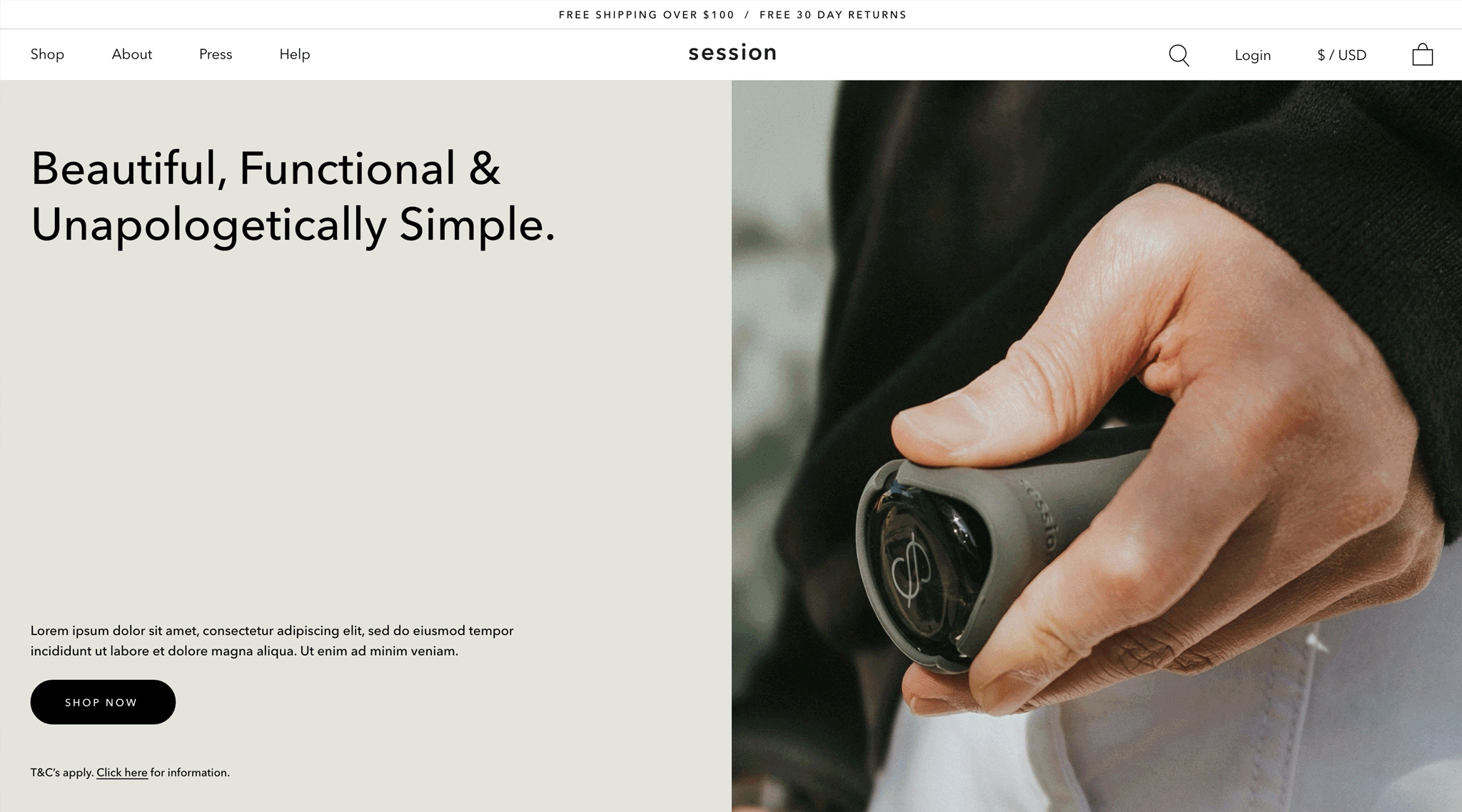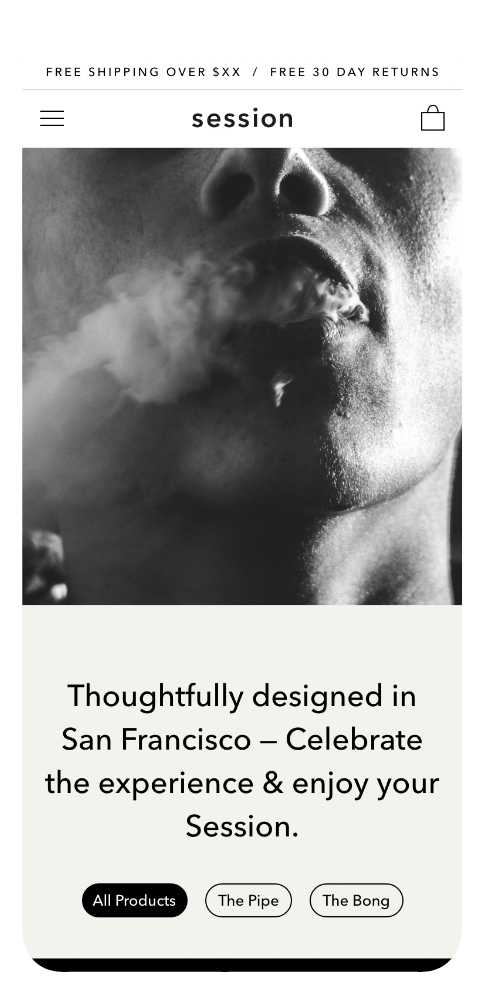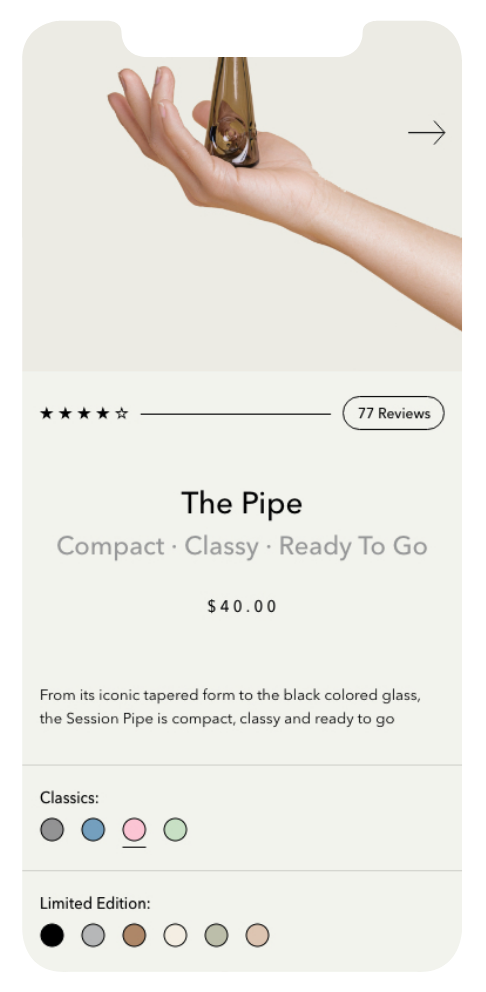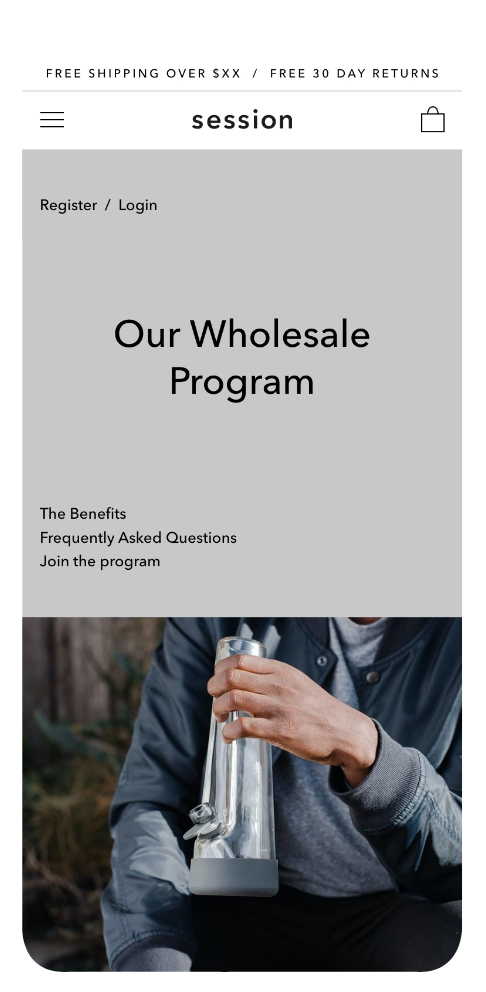 ---
The Approach
It was important for us to transition the brand away from the theme-based solutions of the past. Delivering a custom experience on both the front and back-end, with the goal of establishing Session as the leading name in the industry. With considered design at the heart of the brand, it was imperative that we carried this through to their new digital presence – refining the user-experience and focusing on the smaller design details across the website.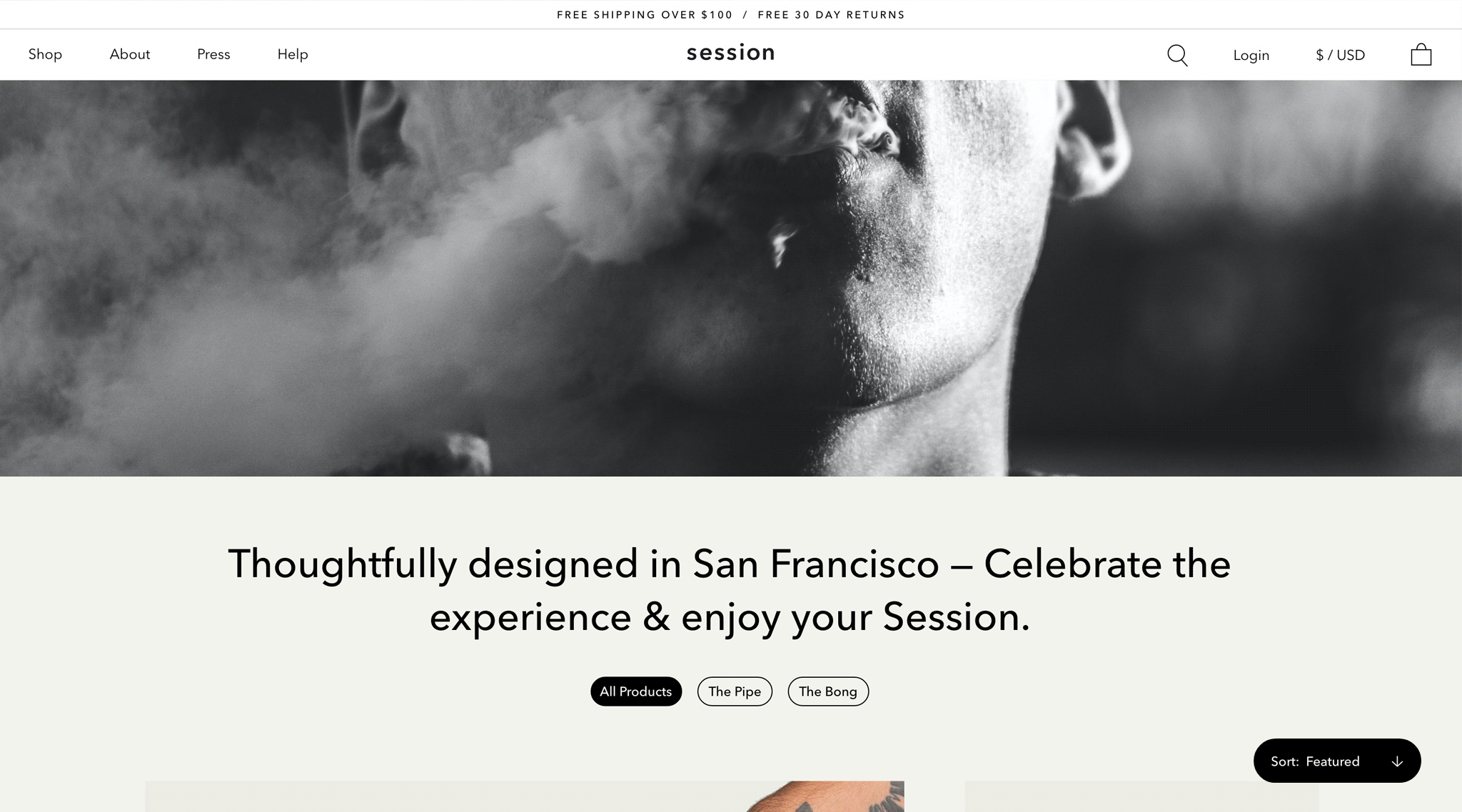 ---
The Solution
Since launch, the new Session website has been well receive. Enabling the business to level up and deliver on their goals for the brand, and benefitting customers, who have responded positively to the enhanced customer experience with increased sales. The project was an overwhelming success, which has led to a further ongoing partnership between Hatch and Session, to deliver ongoing improvements to the ecommerce experience.
---
Testimonial
"Hatch gets it. A bold mix of beauty and bronze who have been incredible partners throughout the process. They had a clearly defined roadmap, understood our vision, and were meticulous in translating and executing the design to highest level. What sets Hatch apart from the rest is their passion for detail and the craft. Going beyond just the surface level - from how they thought about our UX from the backend to how they helped refine micro touch points on the site. It was an absolute pleasure working with Hatch. If you're reading this, hire them!"
Vinh Pho – Founder & COO, Session