A refreshing presence for a heritage drinks brand
---
Details
Scope
Digital Design, Shopify Development and Consultation
---
Hildon
Hildon have been purveyors of fine natural mineral w
ater
 for over 25 years. Produced in the beautiful surroundings of their Hampshire countryside estate, they deliver a refreshing, PH neutral and entirely natural experience to Hildon drinkers worldwide. This quality and experience finds them stocked in some of the finest restaurants globally, 
has earned them countless accolades, and holds the prestigious Royal Warrant.
---
The Brief
Hildon approached us to create a new ecommerce presence on the Shopify platform to replace their dated existing website. They required a new digital presence which reflected the heritage of the brand and quality of product. It was important to produce a flexible and modern solution, which would help the brand grow in the long term.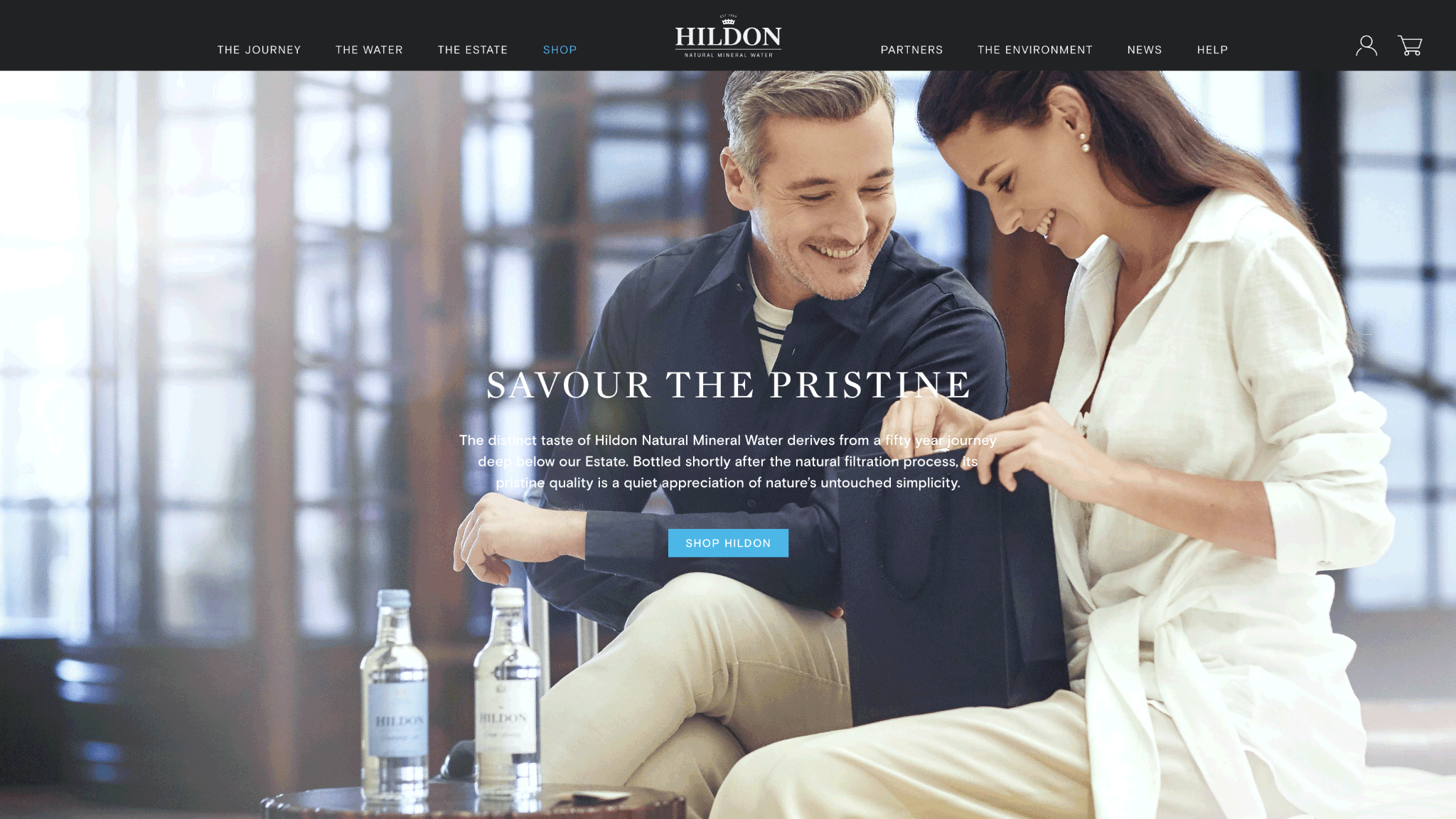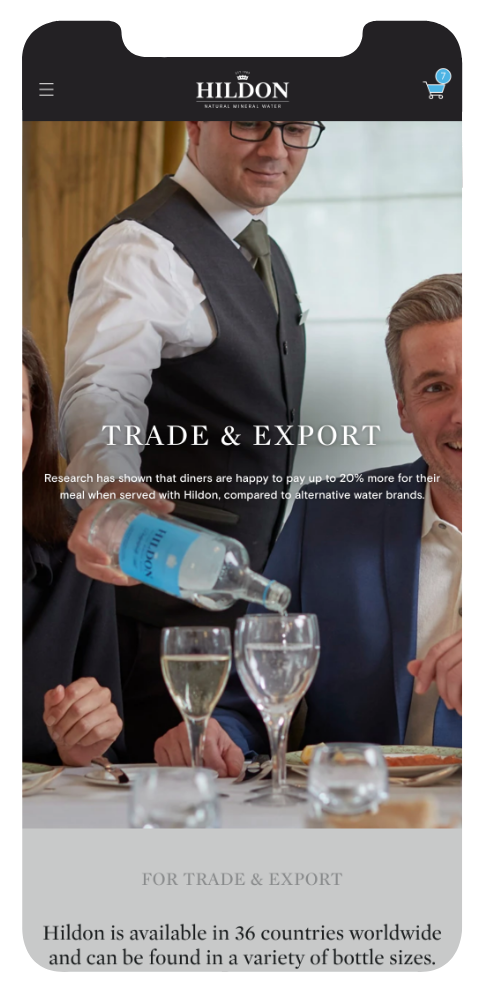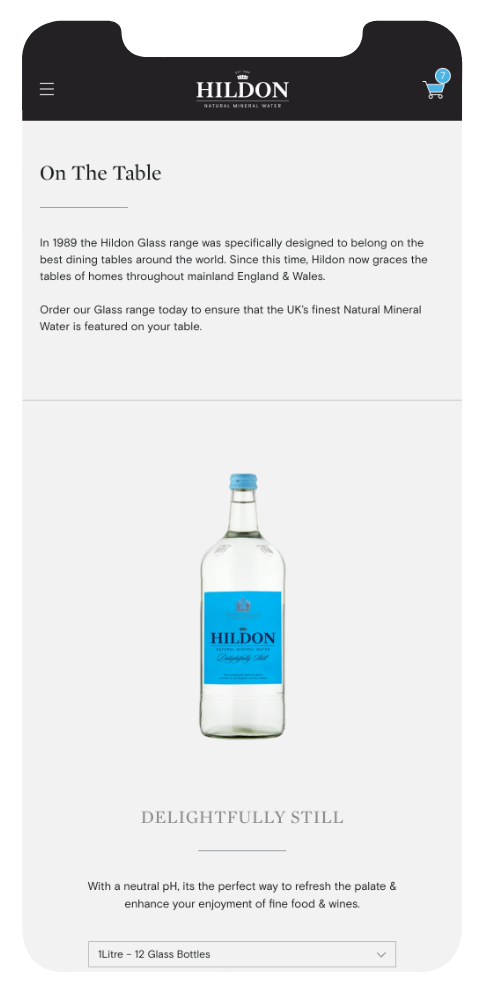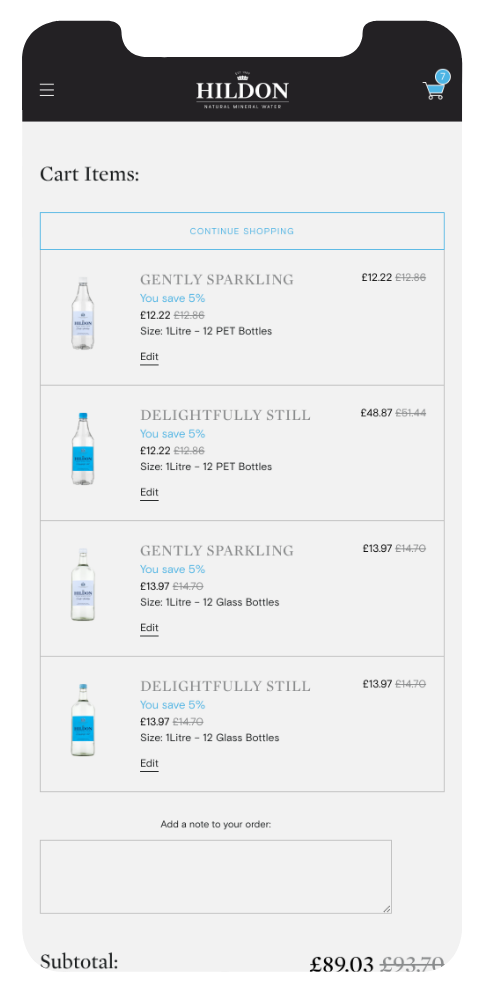 ---
The Approach
We began our collaboration with the team at Hildon by analysing the core aspects of the business and how to present notable elements in a palatable manner. With a rich history and environmental focus, we wanted to create a digital presence which would not only convert sales effectively, but to clearly tell the story and illustrate the culture of the brand.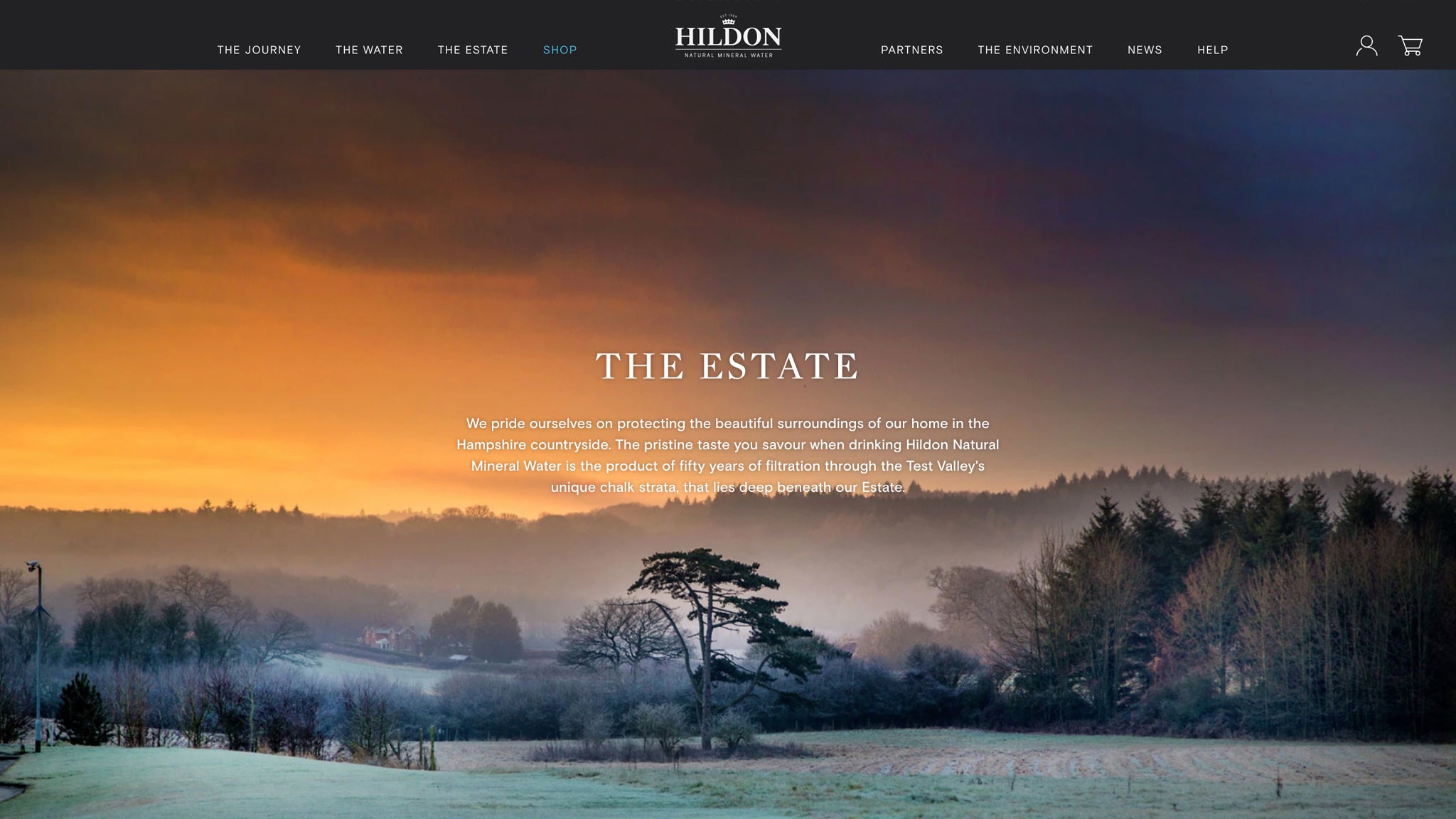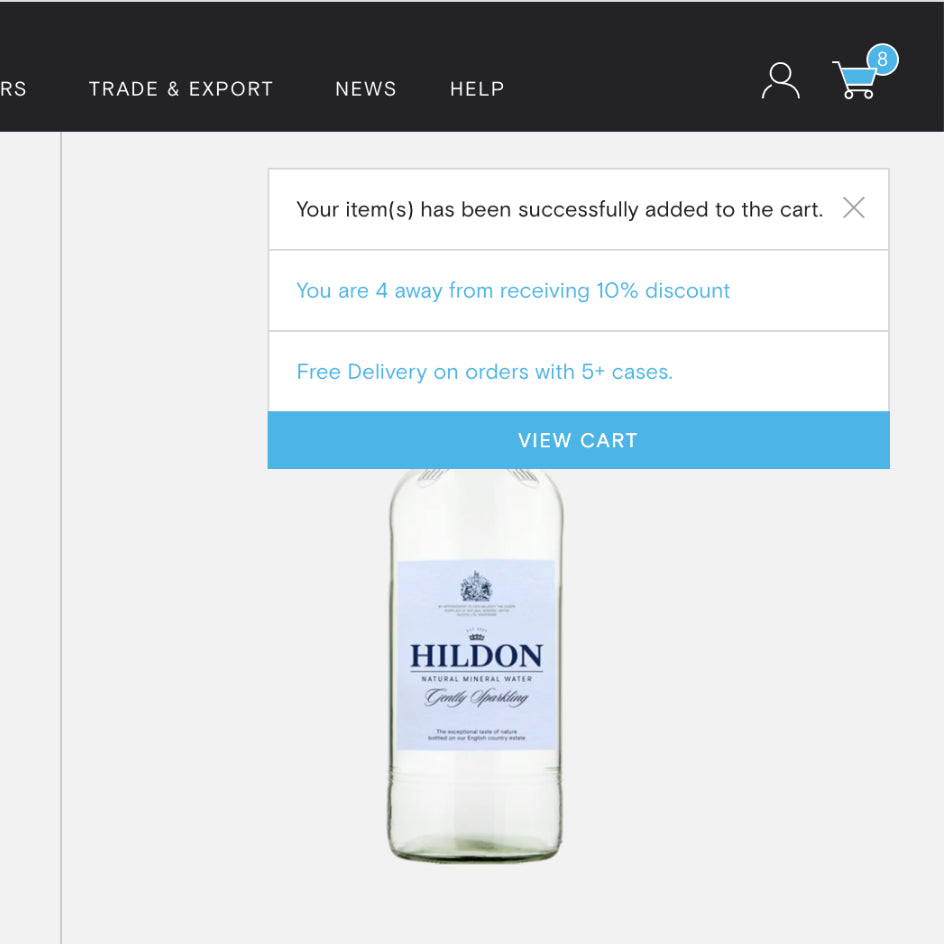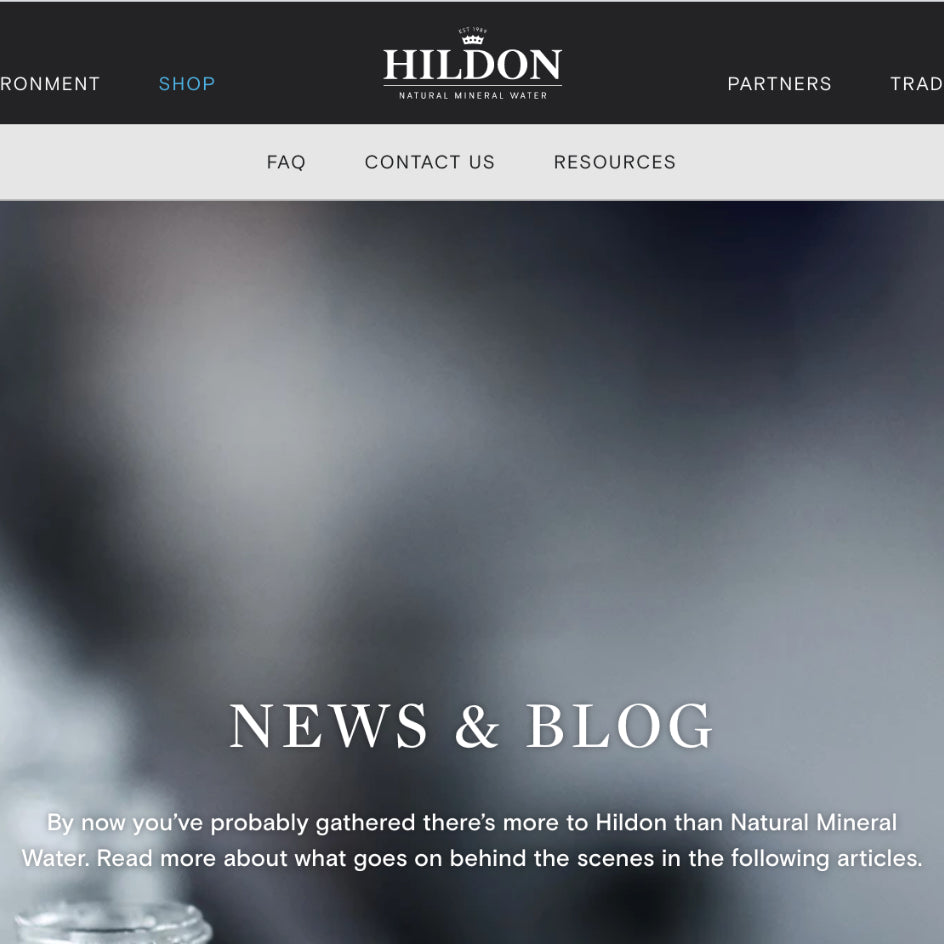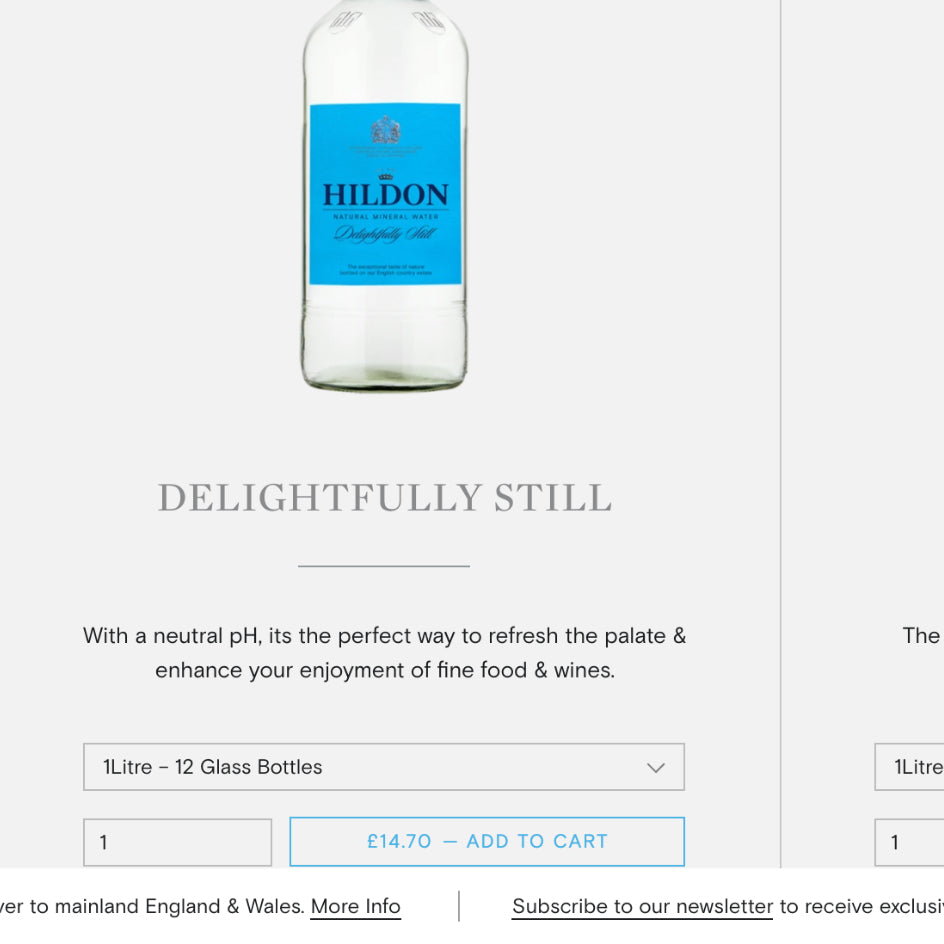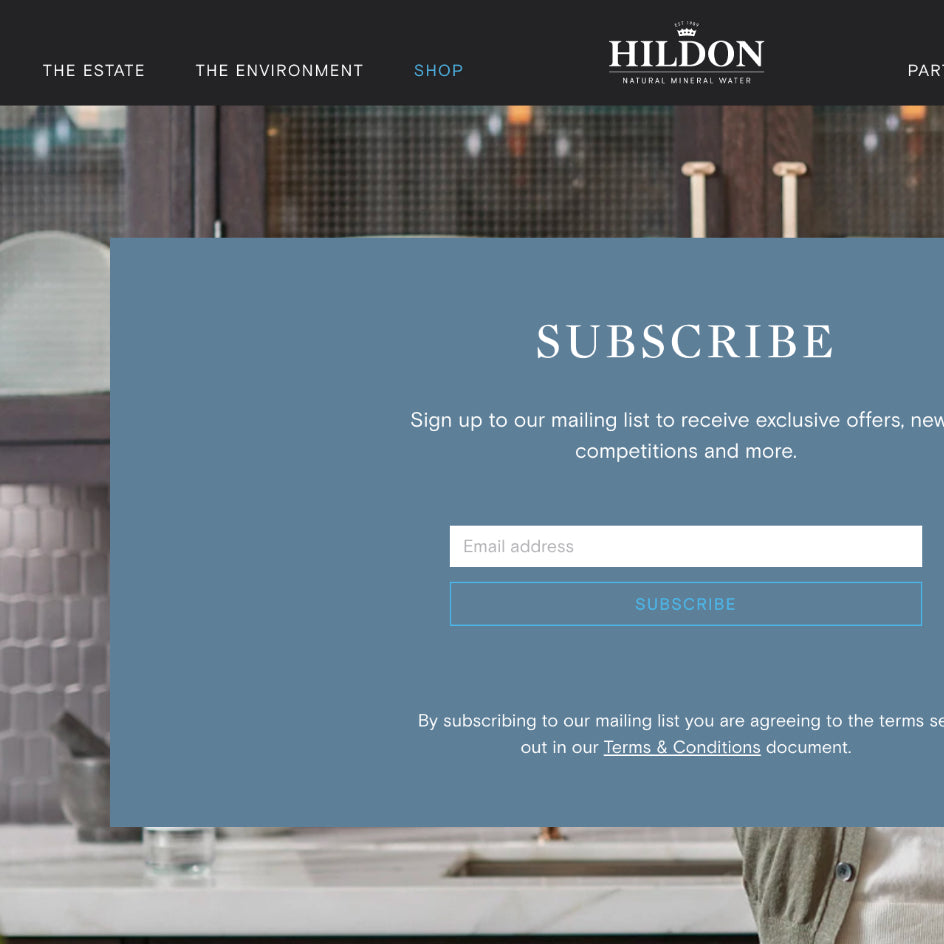 ---
The Solution
Complemented with excellent brand imagery and with the addition of their new visual identity, the brand relaunch has been a great success. We produced a premium ecommerce experience, which delivered an enhanced customer-journey and showcases Hildon as the modern, industry-leading brand that it is.
---
Testimonial
"The team at Hatch were extremely efficient throughout the whole process of migrating and launching our new website on Shopify. They have always been happy to help and we couldn't be happier with the final result."
James Barnes – Head of Digital, Hildon