A new home for a luxury interiors brand
---
Details
Scope
Digital Design, Shopify Development, Consultation, Support & Success Retainer.
---
Shoppe Amber Interiors
Shoppe Amber Interiors is a lifestyle store founded by Amber Lewis that brings the effortless, curated, and timeless feeling of her interiors to a shoppable setting. As a pioneer of the white-wall, laid back California aesthetic, Shoppe Amber Interiors has garnered the attention of customers worldwide who find comfort in the brand's elevated yet lighthearted approach to design.
---
The Brief
After working with Amber Interiors for a number of years, collaborating on their last website update and a subsequent ongoing long-term partnership through our success and support retainer service. The team at Amber Interiors again approached us to undertake a full refresh of the ecommerce experience to coincide with a number of important product range and collaboration launches.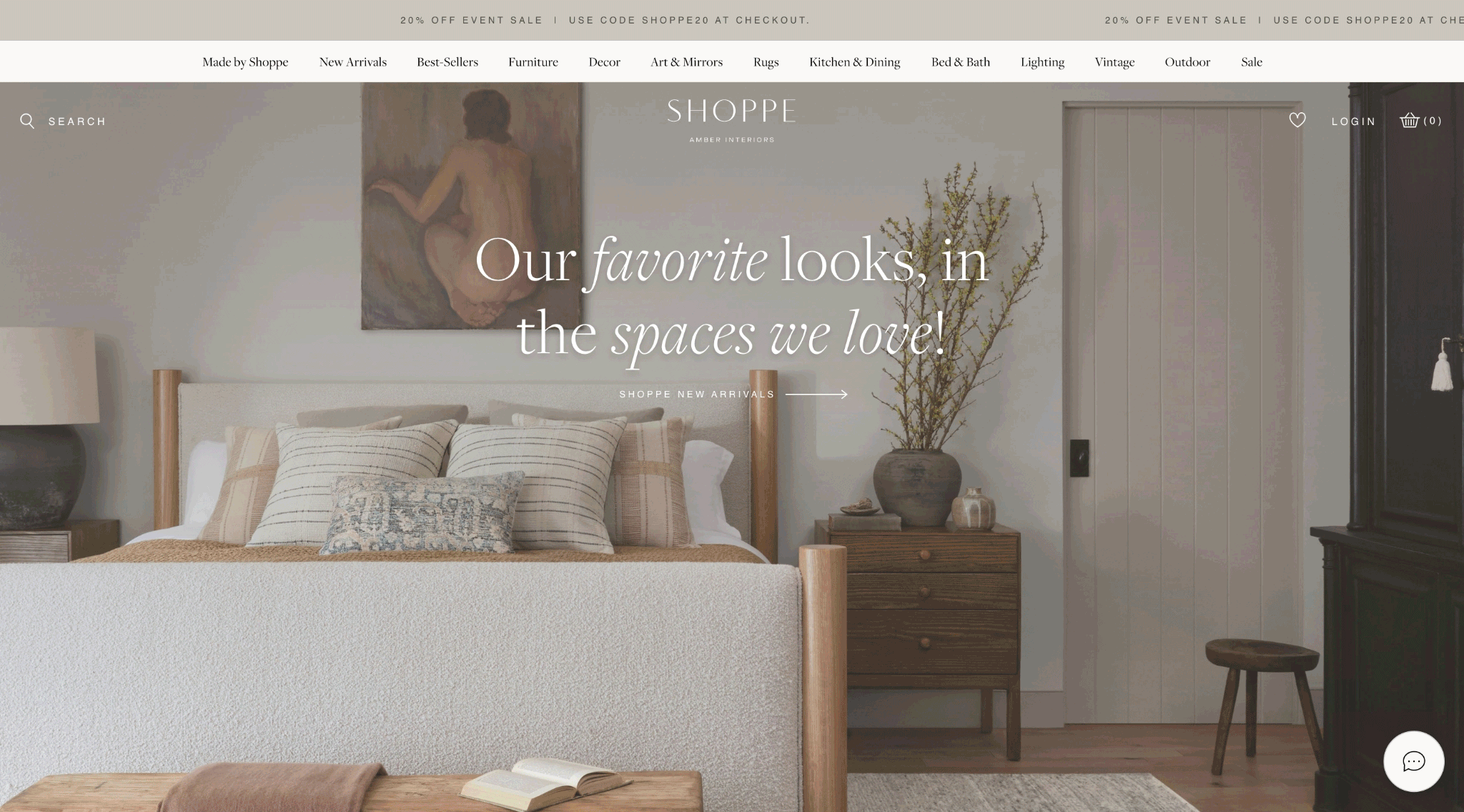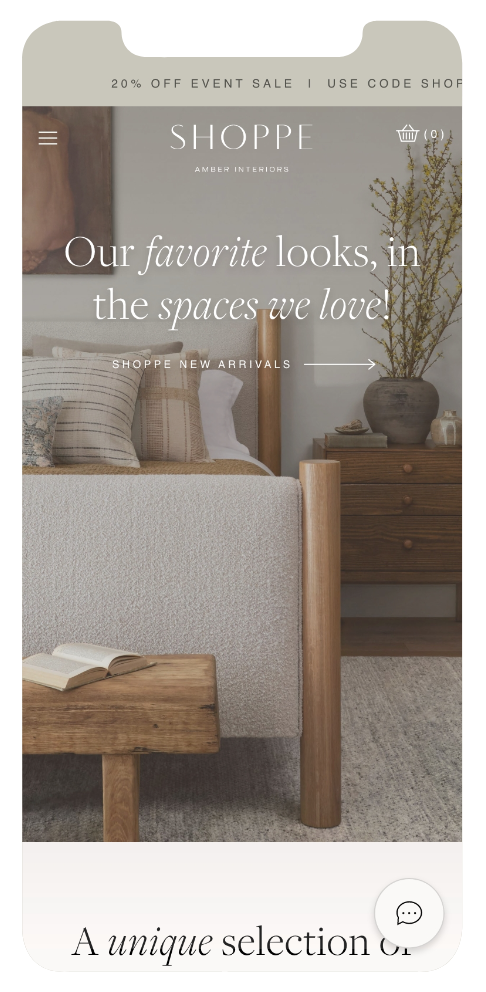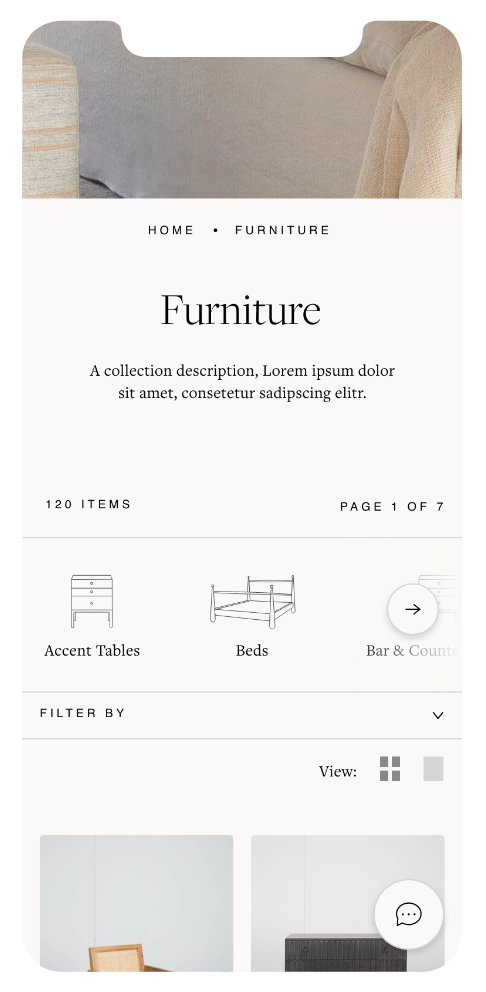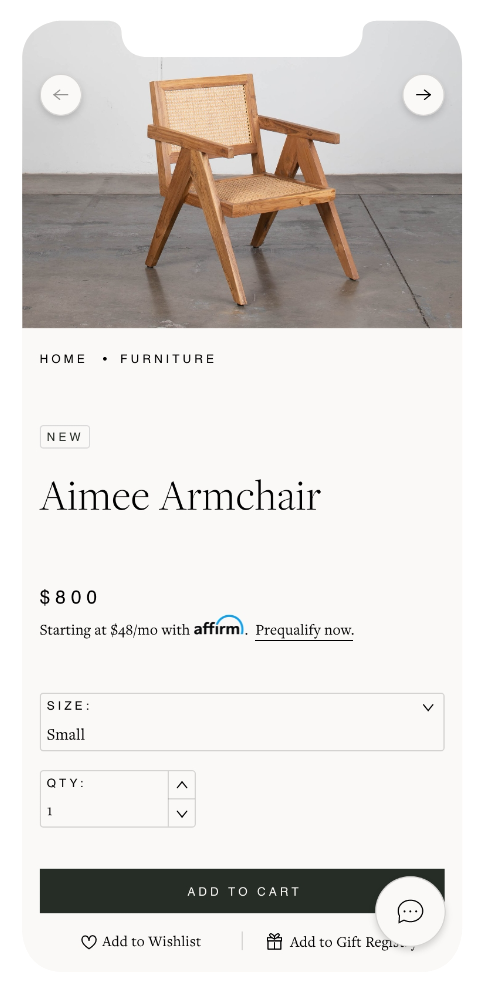 ---
The Approach
With thorough consultation and planning with the team at Amber Interiors, we established the core areas where the shopping experience could be enhanced and improved upon from the last iteration. Incorporating new features and functionality that the client required, with this update we set about creating a more immersive ecommerce experience.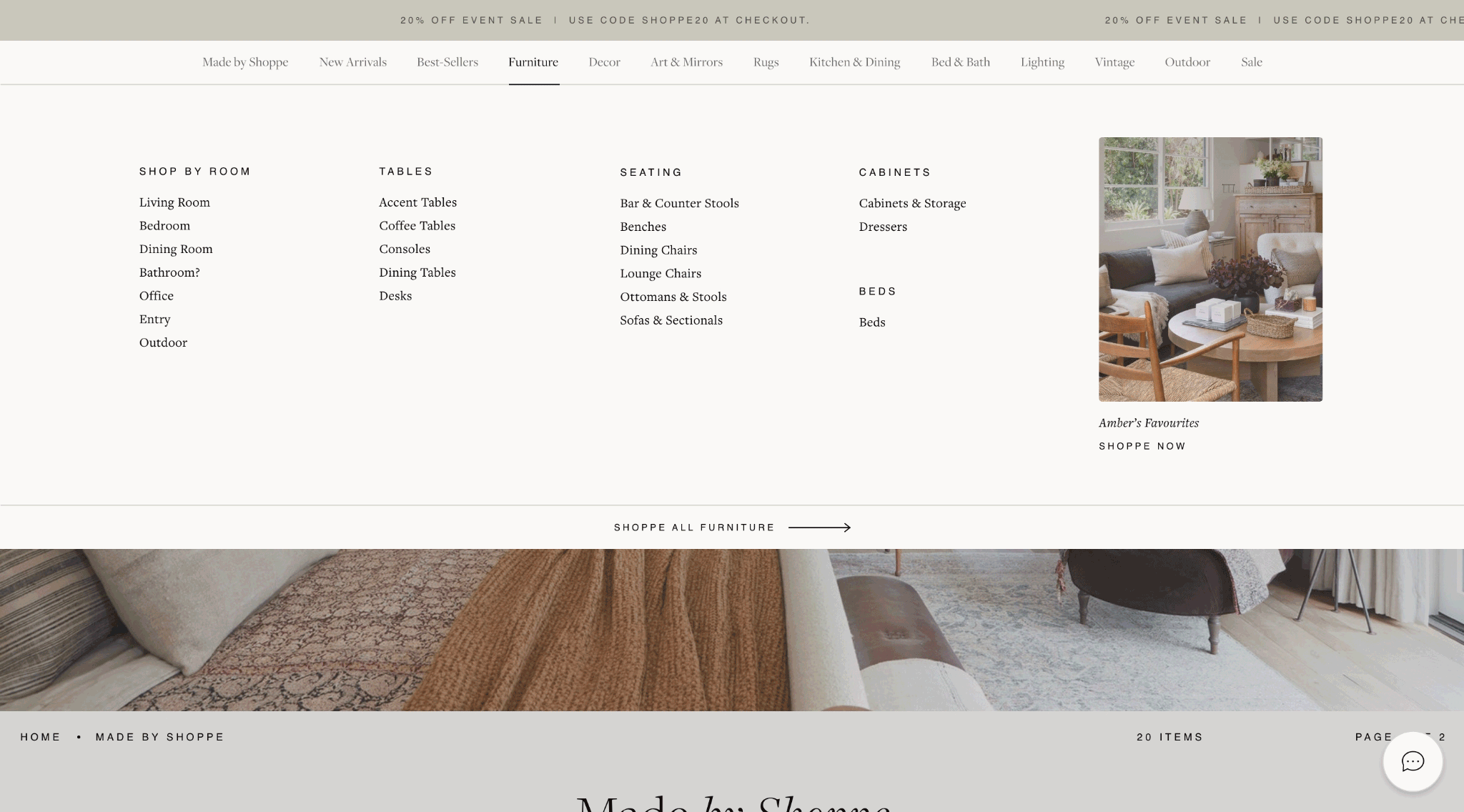 ---
The Solution
With a complete top to bottom custom rebuild undertaken, we created a more streamlined shopping experience with focus on the core shopping experience, showcasing more expansive Made by Shoppe product range and introducing more nuanced improvements to collectively enhance the overall digital experience. We successfully delivered the project on time, to coincide with important product launches and the festive period.
---
Ongoing Partnership
Since launching their Shopify Plus website, we have continued to work closely with the team at Amber Interiors on an ongoing basis in the years since. Delivering consultation, support and optimisations to their e-commerce experience, introducing new features and functionality, and acting as a collaborative partner to support their growth, as an extension of the business.
142%
We saw a considerable increase in total sales year on year after launching their new website.
---
36%
Given the high-value range of products which Amber Interiors offer, this post-launch increase in their average order value was a big success metric.
---
30%
The close attention which we paid to refining the overall customer journey to checkout, is reflected in an 30% increase overall the online conversion rate.
---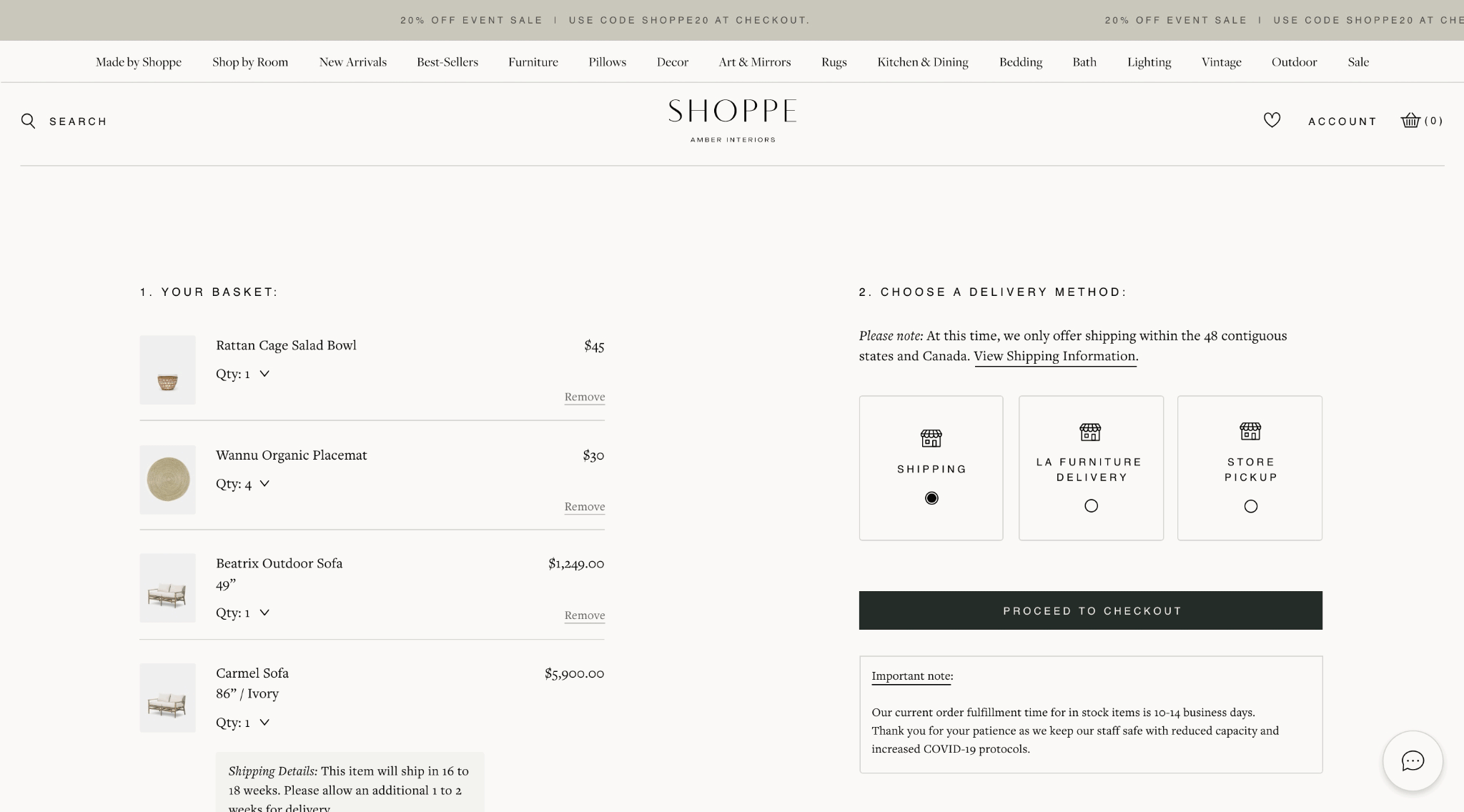 ---
Testimonial
"From start to launch to post launch, Hatch has been a real pleasure to work with. Right away they were able to nail down the branding of our store and help create a beautiful new website that reflects our aesthetic. Hatch's attention to detail, efficiency, and clear planning, made it incredibly easy to work with them. Despite the different time zones, the flow of communication was never an issue and they promptly responded to all of our questions or concerns. Having their expertise was crucial in the success of our new store launch."
Daniela Camboni – Ecommerce Manager, Amber Interiors