Setting the pace with a new ecommerce experience
---
Details
Scope
Digital Design, Consultation
---
Soar Running
Established in 2013, by designer and runner, founder and creative director Tim Soar. Soar Running positions itself as an industry leading brand that employs the latest cutting-edge fabric and manufacturing technologies, to deliver engineered running wear that matches the lived experience of runners from all abilities.
Widely regarded within the industry, Soar endeavours to reduce all products down to their essence. Each aspect of their engineered running wear has a clear purpose, differentiating their products from others, as a fashionable and functional activewear brand.
---
The Brief
We were briefed by the team at Soar to explore and redefine both the visual architecture and user experience of their new website. Partnering with the development team at Electric London, to conceptualise and deliver a full, and entirely bespoke, digital refresh of the Soar e-commerce experience.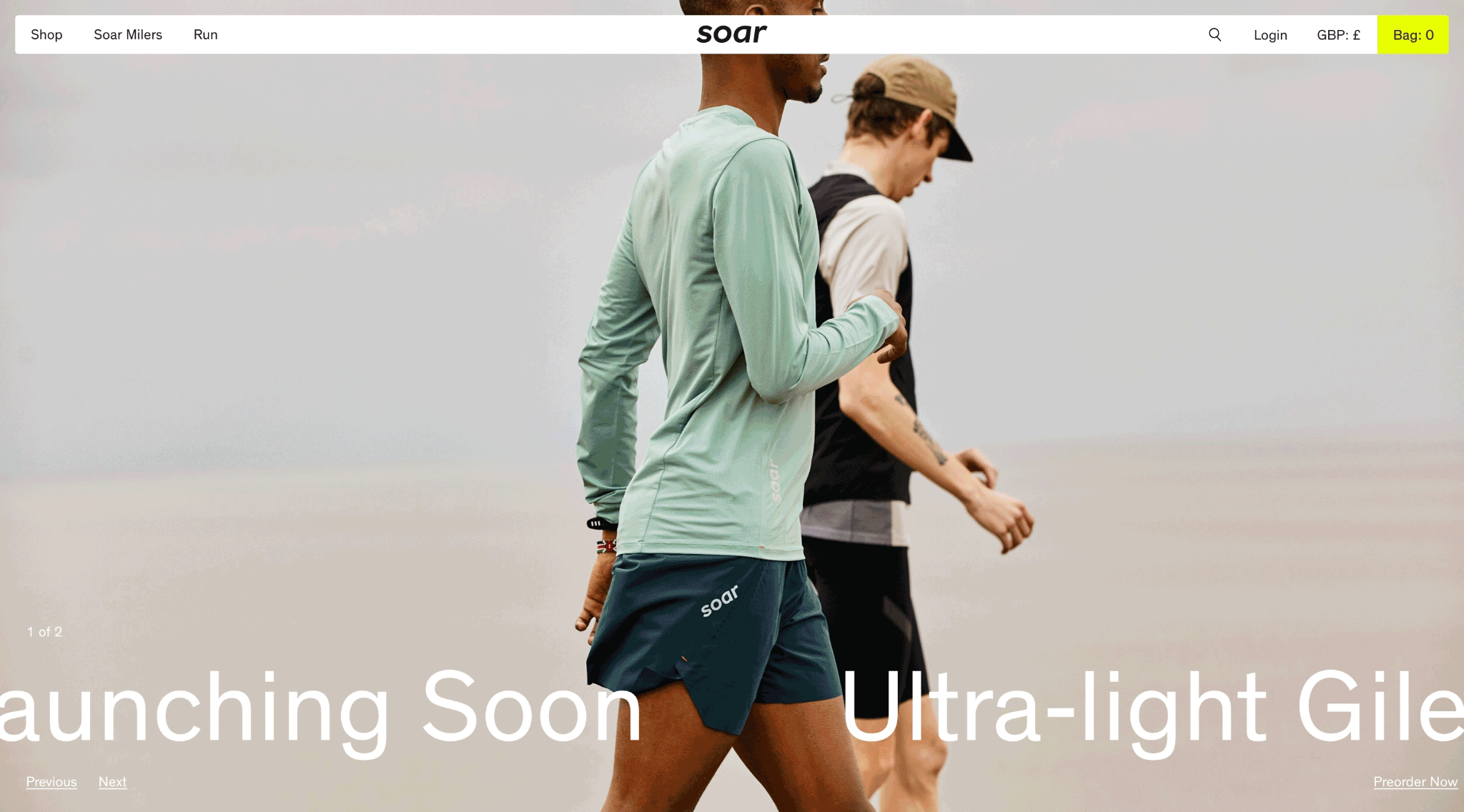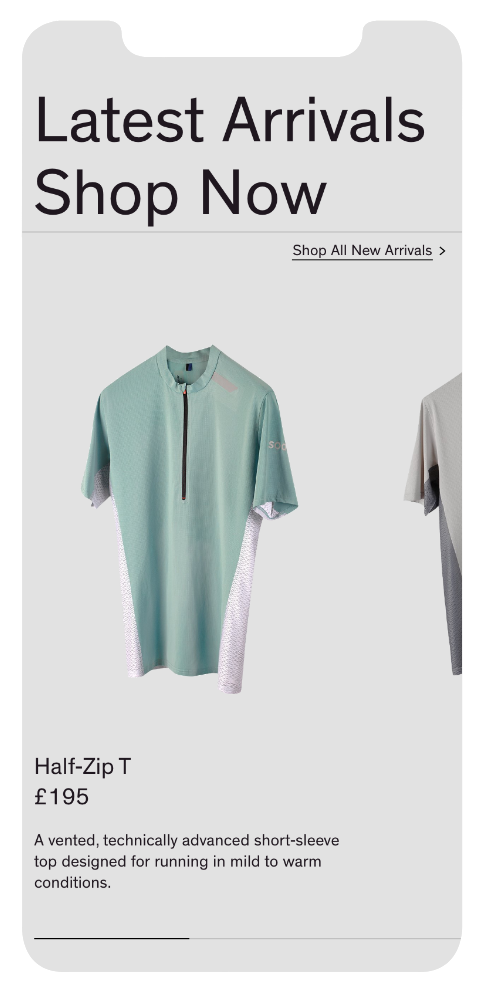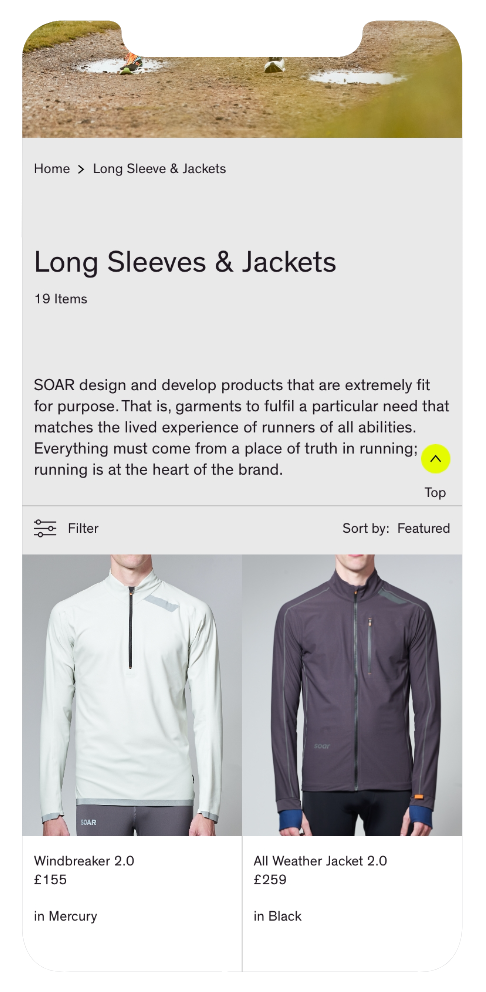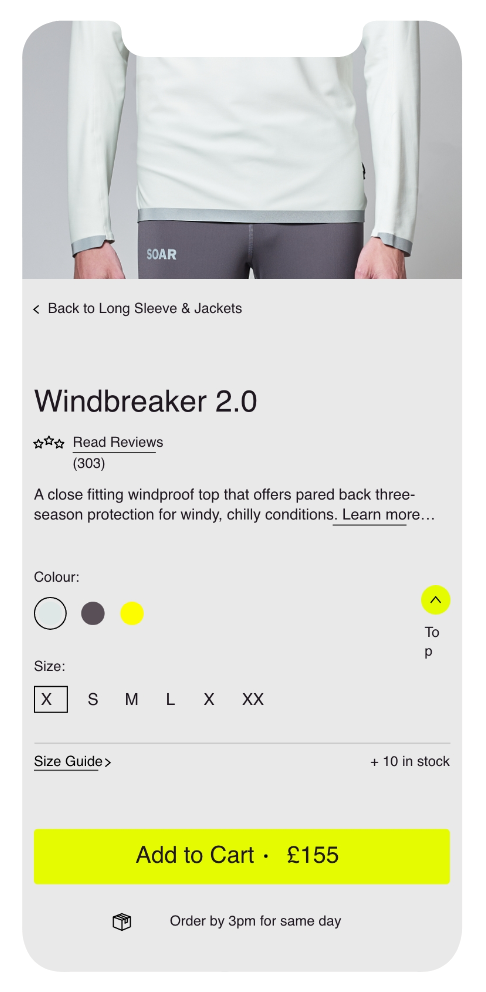 ---
Our Approach
With the core values of the brand at the forefront of our design process. Our focus was on delivering a refined and minimal digital experience to merge seamlessly with the Soar ethos of each aspect of their ecommerce experience having an essential purpose.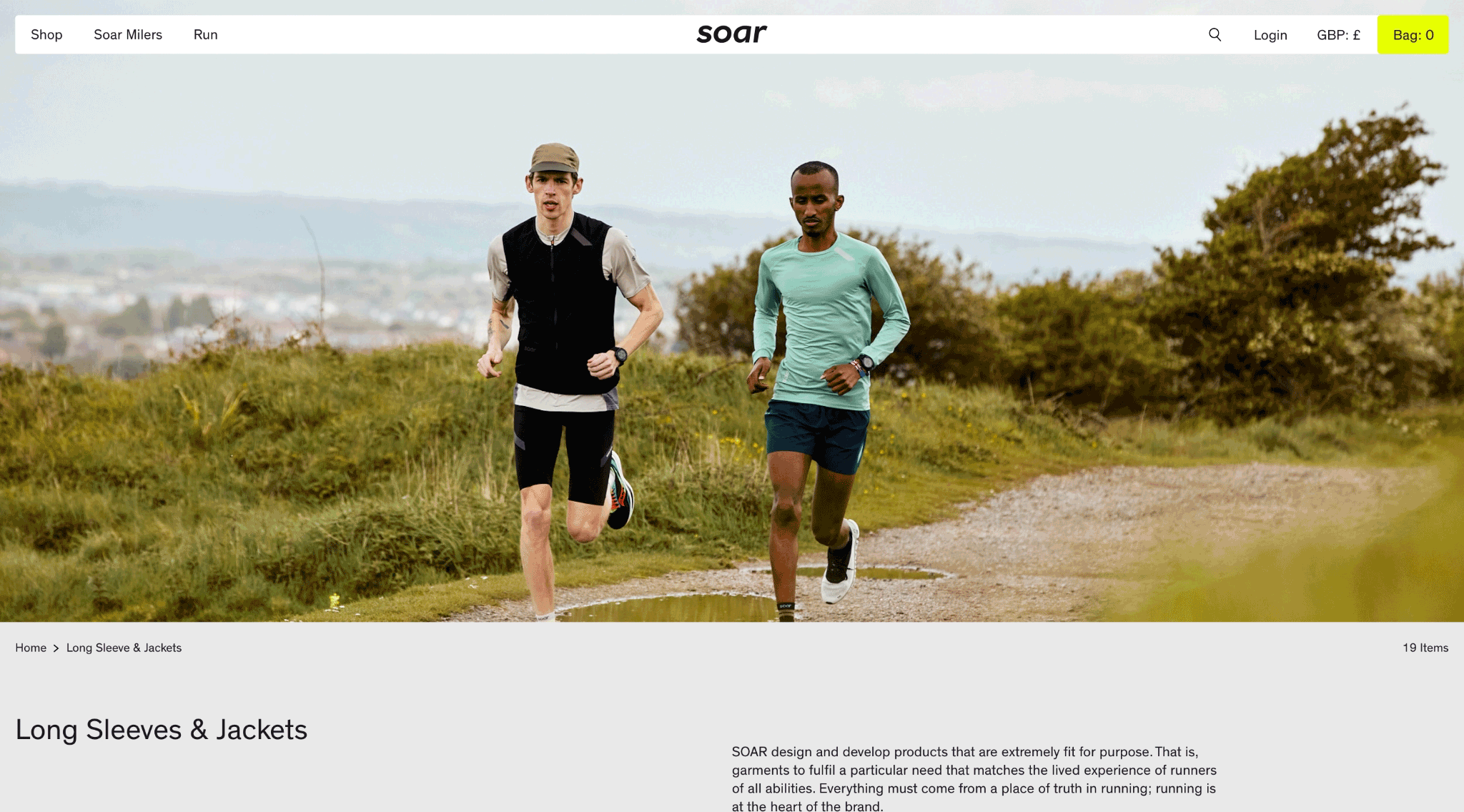 ---
Challenges
With an existing website being restricted by rigid usage possibilities. Our two main challenges were to develop a modular system, which allowed the team at Soar to have greater flexibility and creativity to express the brand, without constraint of the platform. Furthermore, their existing website lacked a clean and digestible manner for providing detailed product information, which we paid close attention to during the process, to guide customer understanding.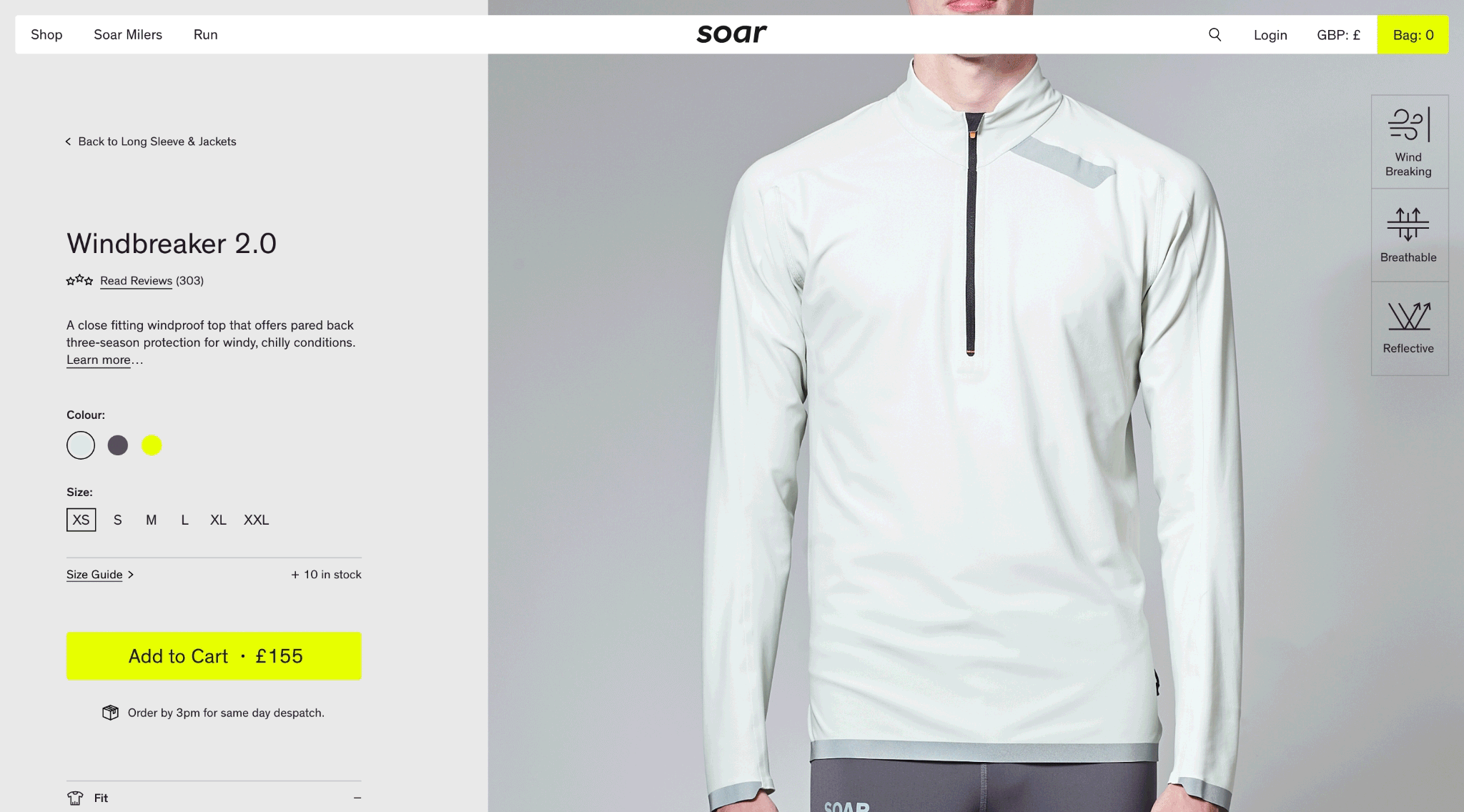 ---
Testimonial
"We commissioned Hatch to re-design our website. Seeking a clean, modern aesthetic, which showcased a highly-technical product. From the moment design work began, we were impressed with Hatch's response to the brief, their visual language and the way the re-design elevated our product offering. All in all we've now got a far more cohesive, user friendly and elegant website."
Rob Wilson – Head of Marketing, Soar Running