An ecommerce emporium from the wild west country
---
Details
Scope
Shopify Development and Consultation
---
Laz Emporium
Laz Emporium is a reflection of the shattered brain of Steve Lazarides, renowned art dealer and former agent to Banksy. A wonderful corner of the internet reserved for new pieces, created in the new Laz Studio out in the Wild West Country, on sale alongside objets d'anarchy from his own diverse archive from years past.
---
The Brief
In conjunction with the launch of Steve Lazarides' latest book. We were approached by digital designer, Myles Palmer, to build and launch a new and fully custom Shopify storefront which would transition away from the Banksy Captured brand and create the founder's latest venture, Laz Emporium.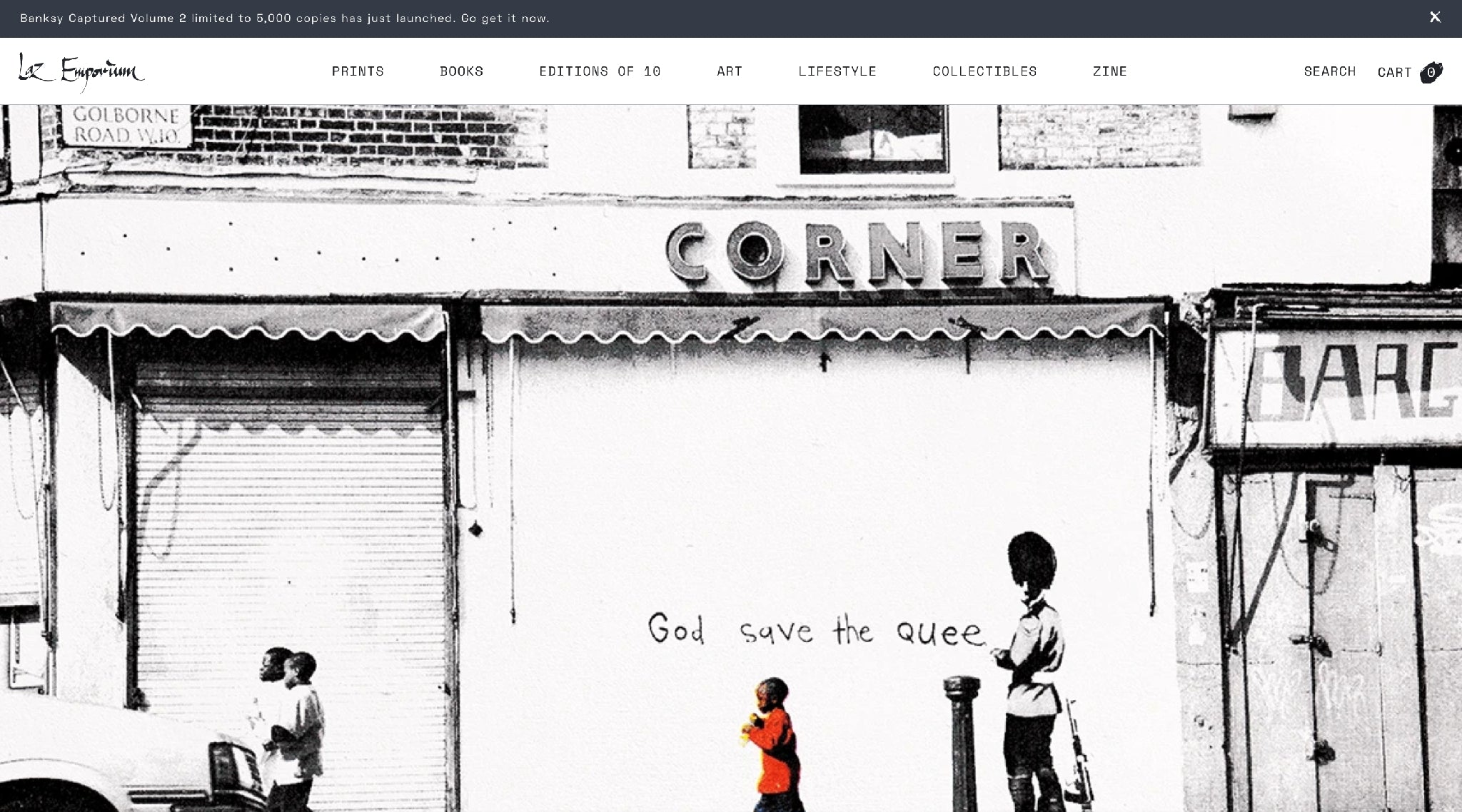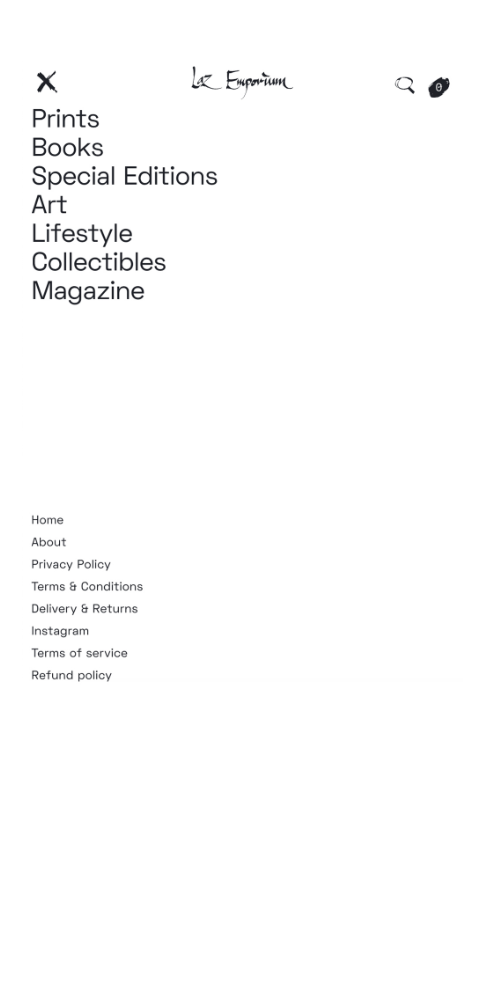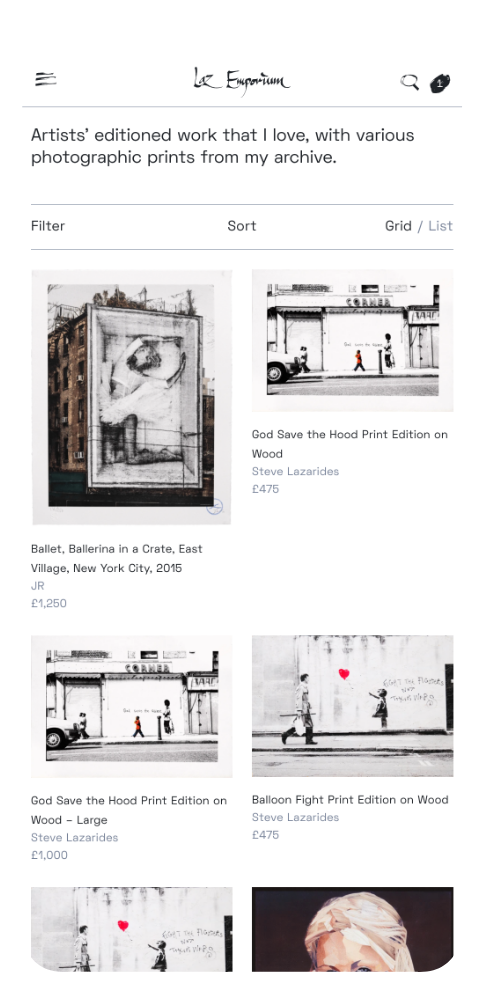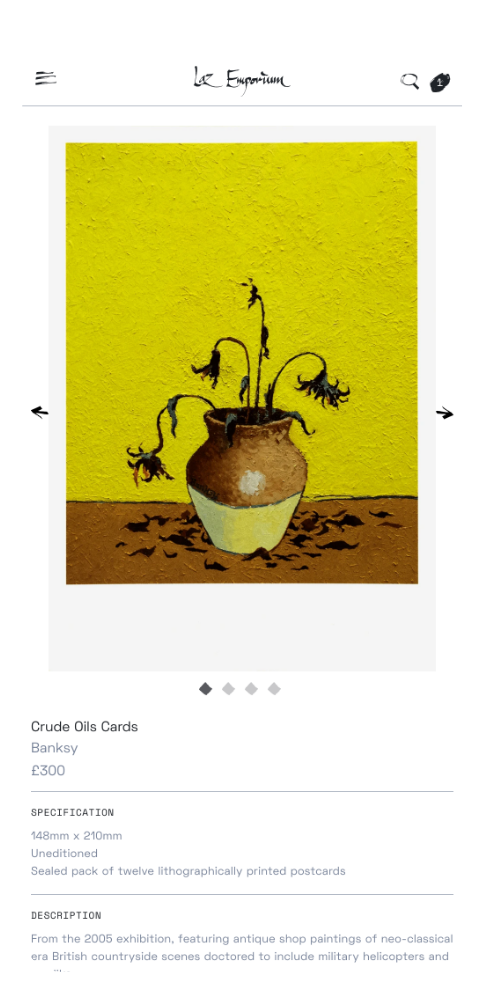 ---
The Approach
With a clear and detailed design handover provided, we set up about building a refined and highly functional ecommerce store that allowed for greater flexibility and refinement on the back-end. Allowing management of the store over time to be more flexible and intuitive, with a modular content block system.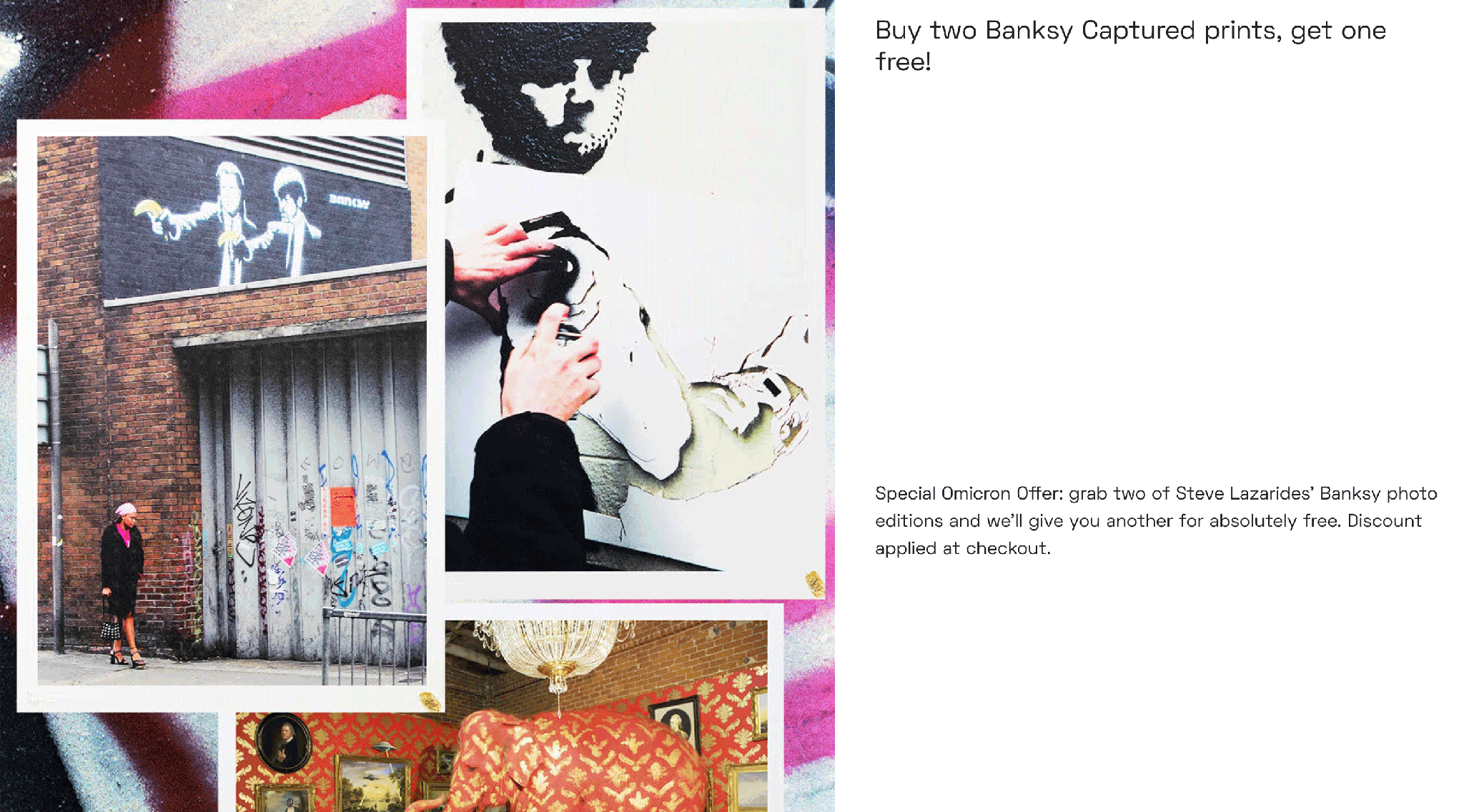 ---
Testimonial
"I found Hatch to be an effective, easy-going and knowledgeable build partner. They understand the Shopify ecosystem and are able to get the most out of it, whilst ensuring the design details are spot on. I'd highly recommend them (and have done so to others!) and would work with them again."
Myles Palmer – Digital Designer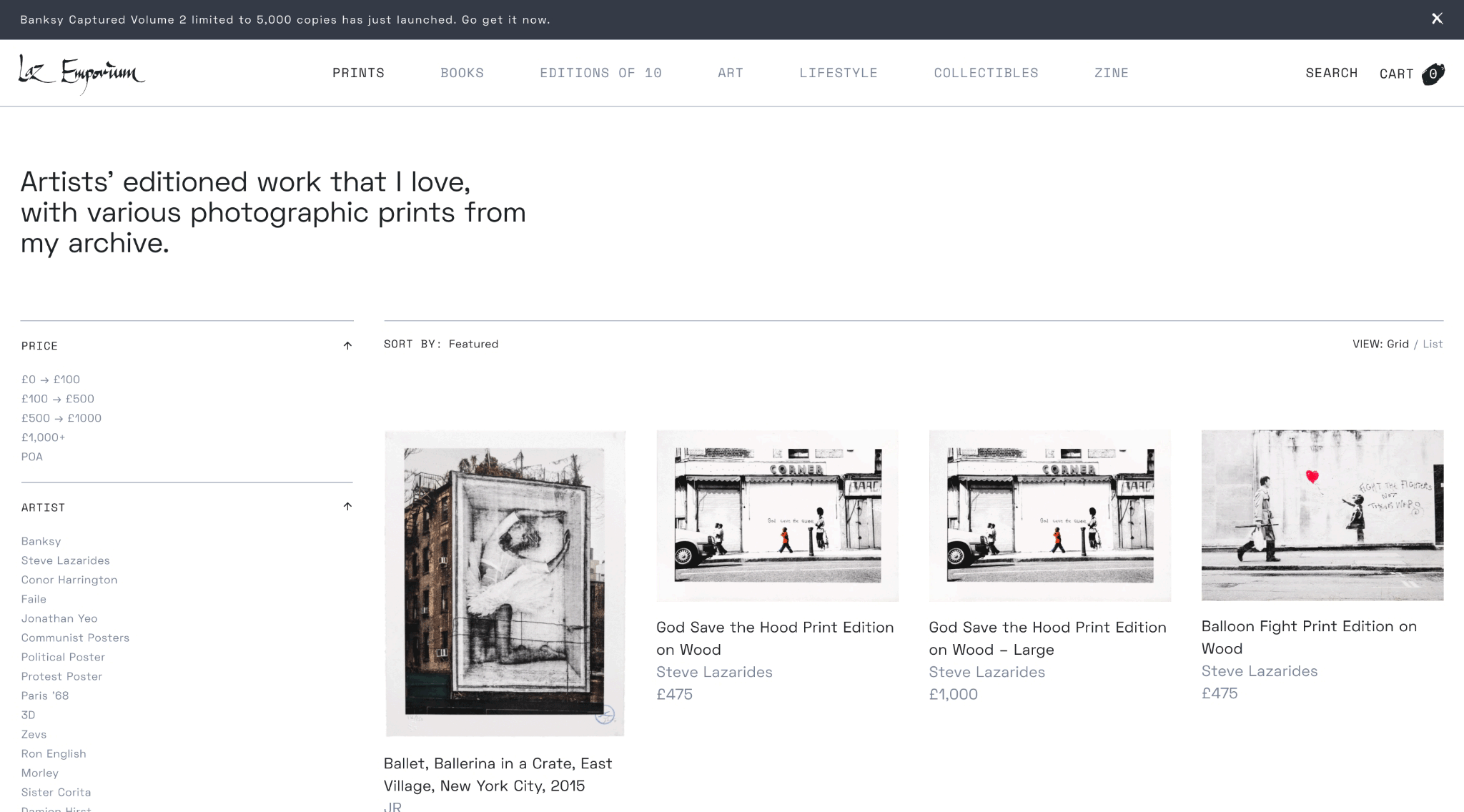 ---
Testimonial
"I'm absolutely delighted with the ecommerce experience that Hatch built for us, which has provided everything we needed to launch my latest venture."
Steve Lazarides – Founder, Laz Emporium