Ethical ecommerce that celebrates women
---
Details
Scope
Digital Design, Shopify Development & Consultation
---
Numi
Numi are a Toronto-based fashion brand that celebrates what it means to be a woman. Their female-led team, consciously create products to make life a little easier.
Their resolute commitment to making sustainable choices is clear through their obsession over the finer details; from the yarns they use to the materials chosen for packaging. A desire to lead the way towards a more conscious and sustainable world.
---
The Brief
We were approached by Bellow studio to collaborate on the exciting brand refresh of Numi. With Bellow delivering a new brand identity, we were tasked with creating a new ecommerce solution, which replaced their existing website and complimented the new visual direction and language of the company.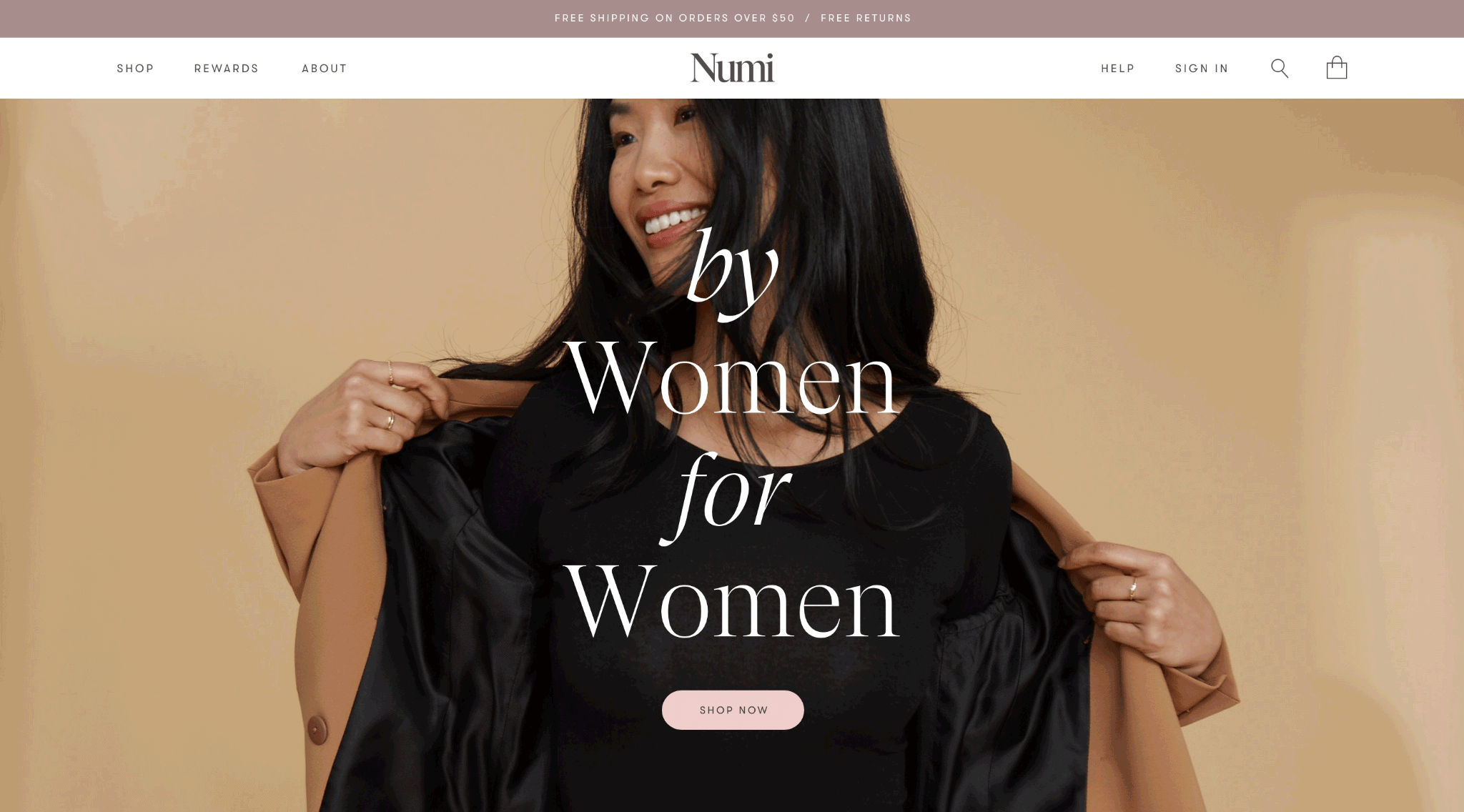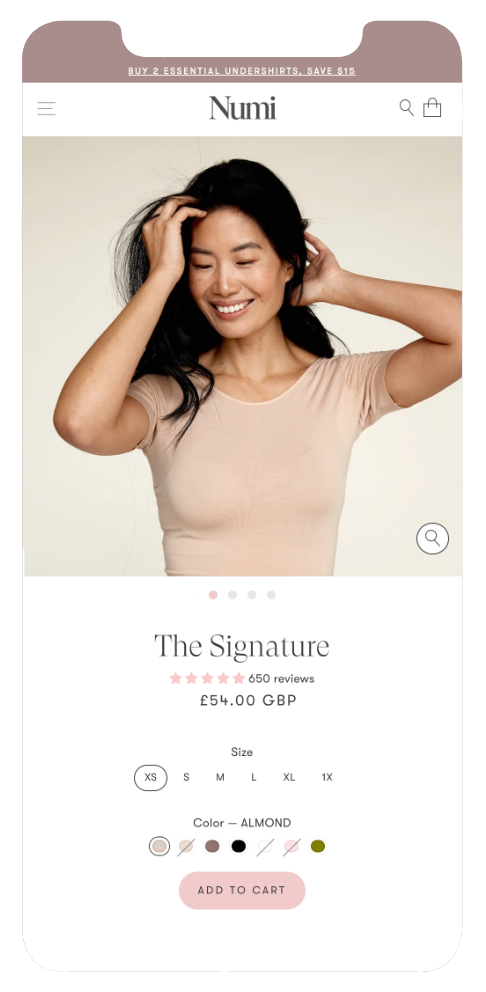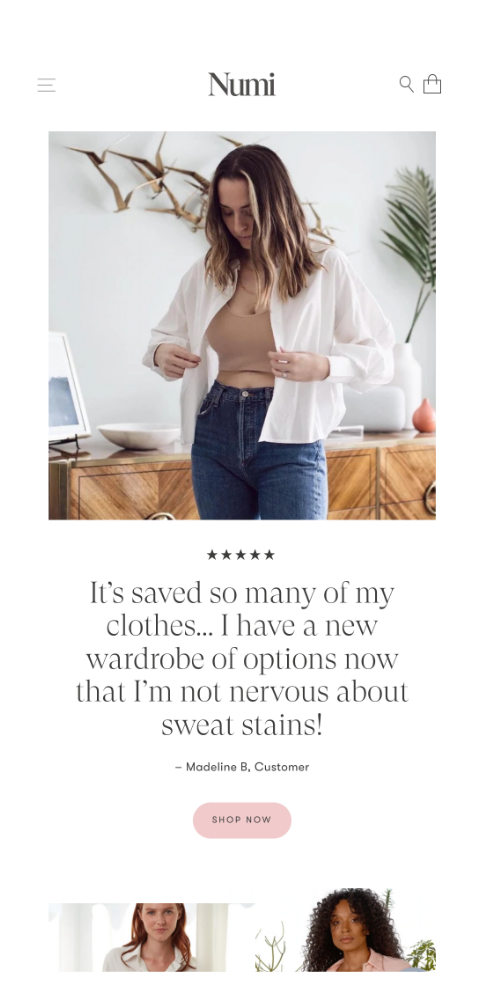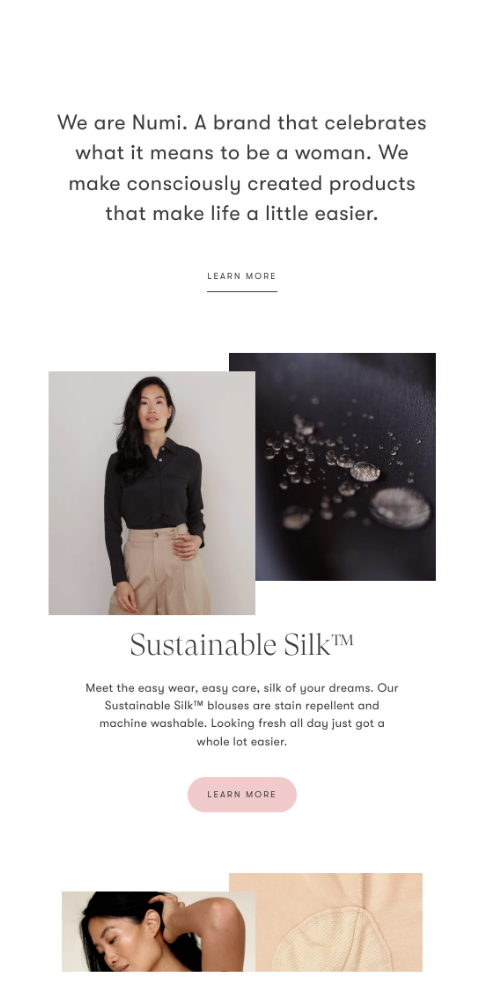 ---
The Approach
We approached this challenge with a predominant focus on providing a platform for the brand to showcase their products in a more succinct and visual way from previous iterations. This paired with clearer insight into the brand's sustainable credentials provides customers with a clean, informative and visually engaging ecommerce experience.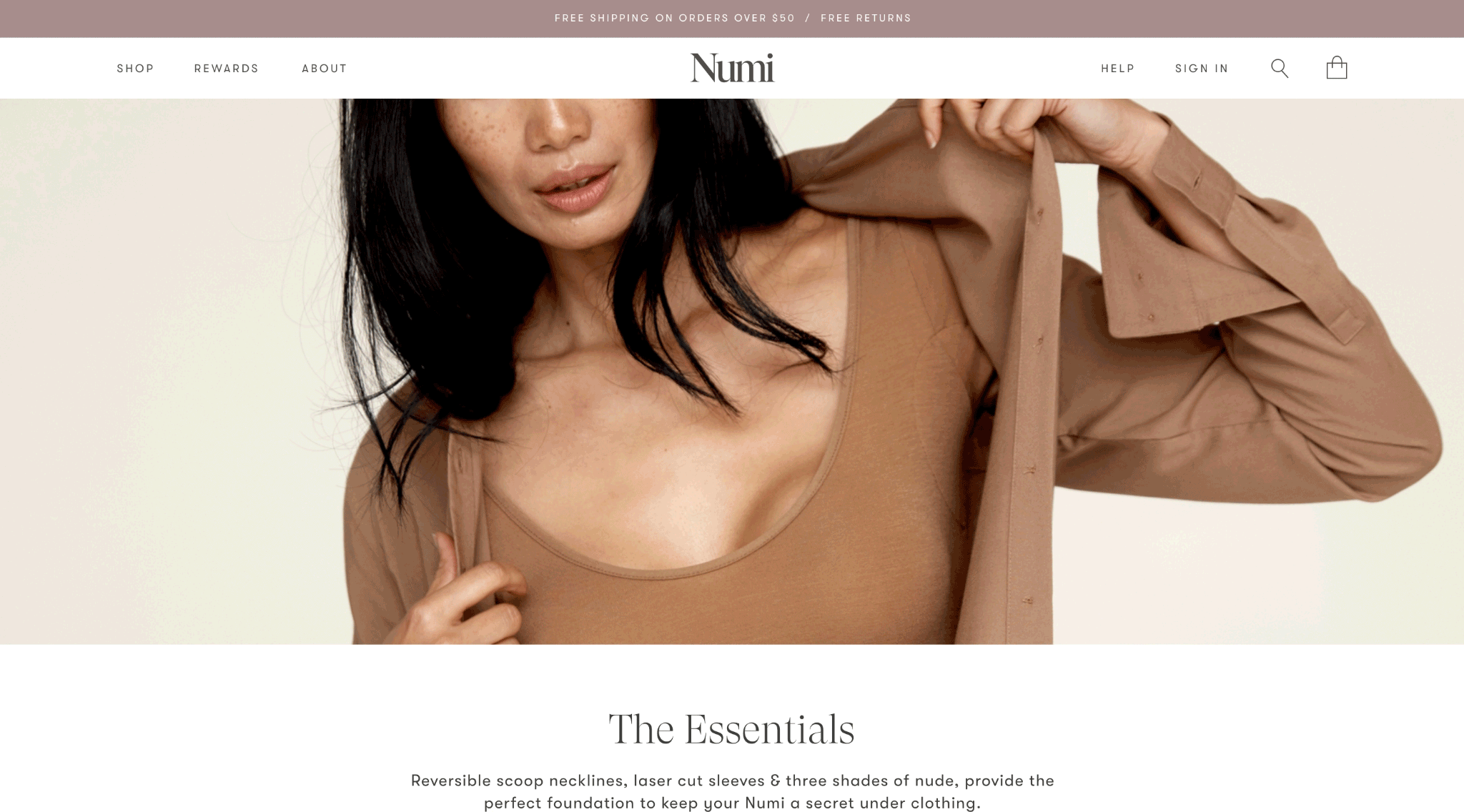 ---
Testimonial
"We were recommended by lots of our design peers to contact Hatch when looking for a Shopify partner for a rebrand of an ethical fashion brand in Toronto called Numi. From the very off Hatch were consummate professionals, guiding us through our first experience of translating the brand into a Shopify site. The value addws to us as a business was immeasurable. I would happily recommend the team at Hatch to anyone."
Gareth Rutter – Founder, Bellow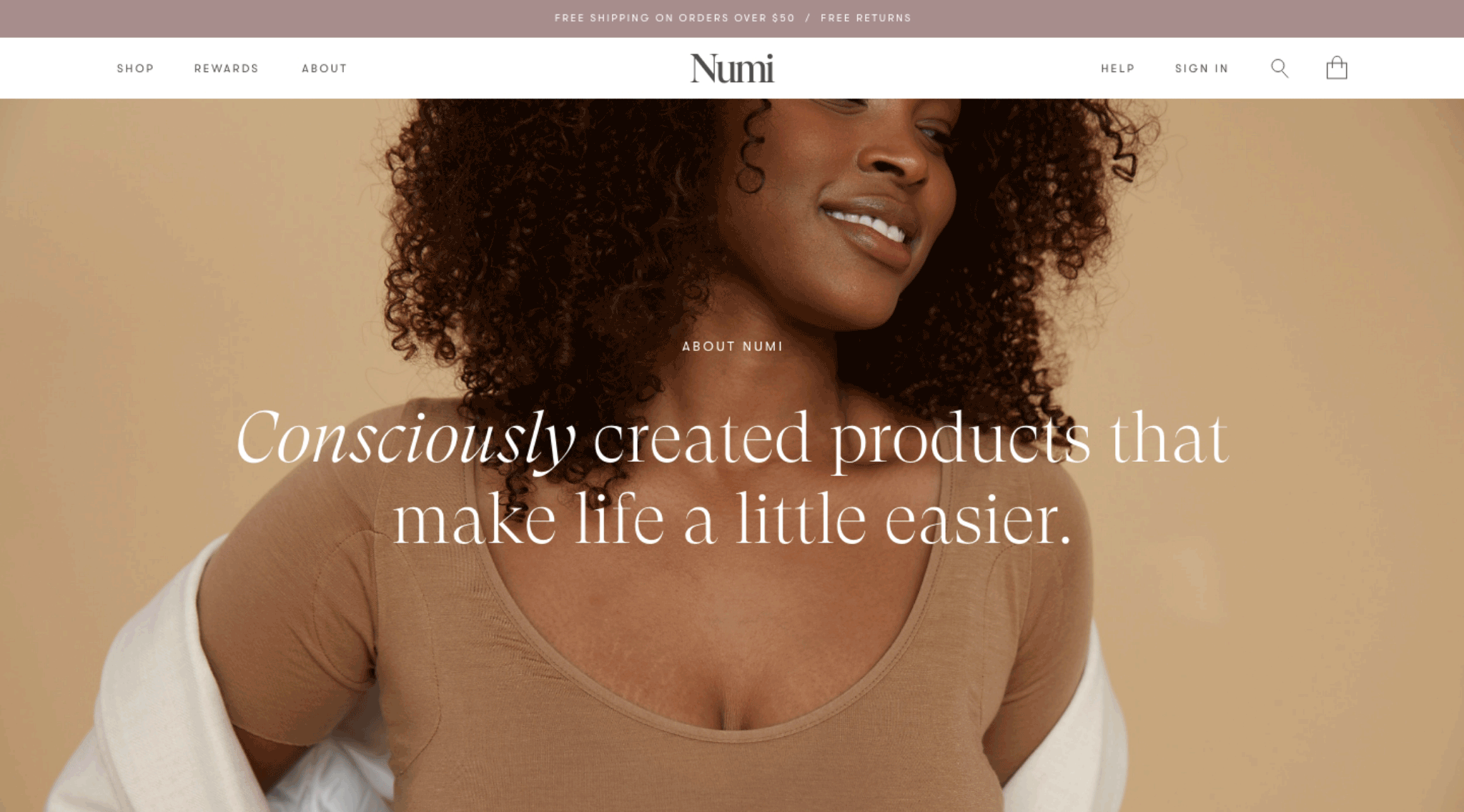 ---
Testimonial
"Working with Hatch has been invaluable to the delivery of an effective new website for Numi. Extremely helpful throughout the process, Hatch guided us to the successful launch of our new website and leap to Shopify Plus, which we couldn't be happier with."
Michelle Shemilt – Founder, Numi
---
Shopify Plus
In addition to their digital overhaul, we also transitioned Numi to Shopify Plus, to consolidate their back-end operations and enhance their business in a number of areas. This upgrade, paired with the updated visual aesthetic, sets the brand up for the coming years as they grow.